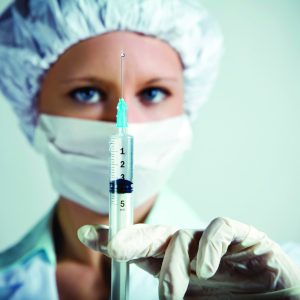 As the clock ticked closer to 12.01am on 29 October, the time scheduled for convicted murderer Mark Christeson's lethal injection, the US Supreme Court scurried to enact a stay of execution.
It had come to the court's attention that Christeson's lawyers had failed to meet an appeal deadline, putting their client's life on the line.
Not-for-profit news organisation The Marshall Project recently reported that 80 similarly tardy lawyers have missed crucial deadlines to apply for a final appeal. Of these 80 condemned clients, 16 have paid the ultimate price for their lawyer's incompetence.
The last chance for an inmate on death row is a habeas corpus petition, an appeal to the federal court on the basis that their imprisonment violates federal law.
In 1996, President Bill Clinton placed a limit on death-penalty appeals by setting a one-year filing deadline.
Given the complexity of habeas corpus appeals and the pressure on the lawyer to protect their client's life, one could understand how poorly-trained public aid lawyers might accidentally launch their petitions a few hours or days late.
But this was not the case; the average petition was two years and four months overdue. The record was set by a lawyer who submitted his client's habeas corpus claim 11 years too late.
The Marshall Project's investigation found that many of these court-appointed lawyers were plucked from the bottom of the barrel.
One lawyer from Alabama was a methamphetamine addict and on probation for public intoxication; another, from Louisiana, was so debilitated by multiple disorders that he was unable to leave his office.
Yet another lawyer's drinking problem was so severe that he "damn near fell out of his chair", according to a complaint letter written by a client.
Folklaw was shocked to hear that while condemned men marched to their deaths, the lawyers in question receive little more than a slap on the wrist for their abysmal performance.
Federal court rulings have described the lawyers' misconduct as "inexcusable" and "deeply unprofessional" but, so far, only one lawyer has been sanctioned by a professional disciplinary body.
"It is hard for me to fathom how a lawyer who asked for and received the appointment of this Court, could abdicate the most basic function of filing the petition on time," wrote district court judge Timothy Corrigan.
"I would be remiss if I did not share my deep concern that in these cases our federal system of justice fell short in the very situation where the stakes could not be higher," he added.