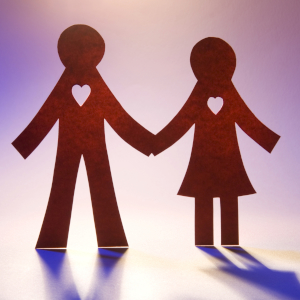 Baker & McKenzie has reportedly lost a major client due to an alleged conflict of interest between the head of the firm's Beijing office and one of his client's in-house lawyers, who is also his wife.
The Wall Street Journal reported last week that China National Offshore Oil Company (CNOOC) had cut ties with the global law firm and sanctioned one of its senior lawyers, Karen Xin Kang, for allegedly accepting overseas trips paid for by Bakers and steering work to her husband, Bakers partner Stanley Jia.
Bakers' Asia-Pacific boss Bruce Hambrett said he would not be commenting on the matter ahead of an interview with Lawyers Weekly last week; however, in an earlier statement to The Wall Street Journal, Bakers claimed that "based on all of the information we have reviewed, we have not identified any breach of any professional rules or internal Baker & McKenzie rules by our attorneys or employees in this matter".
It warms Folklaw's heart to see Bakers stand by its man. We wonder, however, whether the firm would do the same for a lowly graduate whose time isn't nearly as billable…
Folklaw recalls when Squire Patton Boggs was dealing with its own alleged conflict of interest, the firm was quick to blame a paralegal for what it described as "an innocent error in a conflict check".
Like Squires, CNOOC conducted a swift investigation and assigned blame. The company's chief legal officer, Zhao Liguo, emailed two of Bakers' global rivals informing them that an internal probe had found that Kang had violated company policies and Chinese regulations by accepting trips to Europe and Australia paid for by Bakers, and that she also helped the firm win legal work from CNOOC.
The email, which was reviewed by The Wall Street Journal, also told the law firms that CNOOC had terminated its relationship with Bakers in March 2013.
Kang and Jia reportedly got married in the past few years. Liguo's email stated that Kang "did not withdraw from the conflict of interest after the marriage".
According to the Bakers website, Jia's practice focuses on foreign indirect investment projects in China, particularly in the energy, oil and gas and the automotive sectors. He also advises the firm's Chinese clients in negotiations with government and regulatory bodies.
See Lawyers Weekly tomorrow for an in-depth interview with Singapore-based partner and Asia-Pacific Regional Chair Bruce Hambrett on Bakers' local and regional strategy, and his experience of working in Asia.