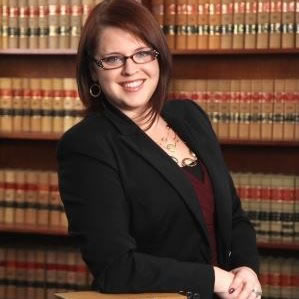 Consultant Joyce Brafford provides four compelling reasons why experienced lawyers should become mentors.
You have the opportunity to help a young lawyer meet new people, develop referral sources, learn from your colleagues, and become the kind of professional you want in your town. All that's true, and it's wonderful for both you and your protégé, but there are also other concrete benefits of mentoring. Let a young lawyer into your life, and reap the rewards of mentorship.
1.Young lawyers remind you why you became a lawyer
Do you remember when you graduated from law school? You lined up your first job, your summer suit was ready to rival Matlock, and you were poised to serve your community by upholding the highest standards of professionalism. After nearly 10 years of an economy that has just started to turn around, you could use a little optimism in your life. Let a young lawyer remind you why you became a lawyer.
2.Young lawyers can teach you new skills
Perhaps you already know all about social media, podcasts, digital market places, and online freelancers. But if you don't there's a young lawyer out there who is using Facebook every day, who listens to and watches podcasts, and who is not afraid of contracting work out to a virtual assistant or freelancer. The way in which business is being done is changing, and young lawyers are part of a digitally savvy consumer group. Let one of them share some of the ways they interact with the virtual world, and show you how you can be part of it, too.
3.Young lawyers can help you understand and meet the threat of digital competitors
There's no getting around the fact that online legal service providers and competitors like it are here to stay. How can you combat this threat to your business, and how can you market your services in new ways? Let a young lawyer tell you about a marketplace that's booming, but has very little person-to-person contact. Let a protégé tell you what services they would want to buy from a lawyer, and how their demographic is changing the way legal services are delivered.
4.Young lawyers are looking for a teacher like you
Yes, they have plenty to teach but, more importantly, young lawyers are looking for a teacher. This generation has proven that they love getting advice. From an entire world of online reviews to a growing market in commentary on everything from movies to games to books, this group of young people love getting other people's perspectives. They are generally very receptive, and they need experienced attorneys to help them learn the unwritten rules of the court house, provide tips on winning over a jury, get guidance on finding forms, to be a sounding board for interoffice conflict, and to provide professional advice.
You probably had your fair share of mentors, and they made a lasting, and profound impact on you. Now it's time to give back and help the next generation.
Joyce Brafford (pictured) is a law practice management adviser, mentoring program administrator, CLE Speaker, lawyer and self-proclaimed legal geek based in the United States.