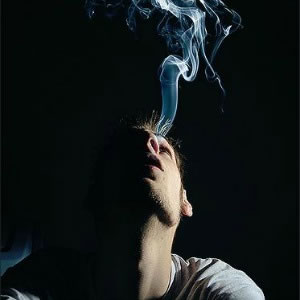 Sydney law firm LY Lawyers has caused controversy by targeting young people facing unexpected drug charges as a result of their less-than-legal summer music festival shenanigans.
"Busted with possession or supply of drugs at Field Day? Call Sydney's best drug lawyers!" the Facebook advertisement reads, featuring a stock photo of a hand cutting lines of what looks like cocaine.
The law firm published the ad in response to the droves of young people arrested at the New Year's Field Day music festival.
A total of 214 people were charged with possession of drugs, including amphetamines, cannabis, cocaine, ecstasy, LSD and ice – almost twice as many arrests as last year.
Facebook permits businesses to target users selectively based on their age, location, interests and personal circumstances, such as relationship or job status. LY Lawyers' ad was aimed at 18 to 30 year-olds who had 'liked' music-related Facebook pages.
"A lot of these kids don't know where to find a lawyer, end up representing themselves and end up with a tarnished record. They are often good people: university students or young professionals who are just experimenting with drugs," principal at LY Lawyers Adam Ly told the Daily Mail.
Folklaw congratulates LY Lawyers for making a pioneering effort to advertise on social media, but some have questioned the blasé tone used in the ad.
"The overwhelming majority of people think it's fine," Ly told The Sydney Morning Herald. "Only those who are very, very conservative – they see it as perhaps condoning drug use."
"It's not about promoting drug use. It's a creative way of marketing," he added.
Ly told Mashable that his law firm does not encourage drug use but believes that everybody has the right to the best legal representation at an affordable price.
He told SMH that his clients are generally young students and professionals who are not "deeply entrenched in the criminal culture" but have simply "made a big mistake (and generally don't make it again)".