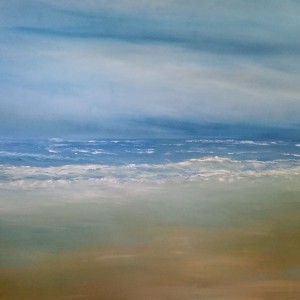 If you think legal consultant Ted Dwyer draws to relax – forget it. He finds that giving vent to his creative side can be just as demanding as his legal clients.
Dwyer is hosting his first-ever exhibition, entitled 'Dawn Horizons' In North Sydney from February 13 to March 7.
The exhibition will feature a number of landscape drawings of Australia's coast and hinterland.
Dwyer, one of Australia's leading legal consultants, told Folklaw that painting can leave him "exhausted".
"Painting requires discipline, and the process I use is a very disciplined process, in that I paint the same way and use the same type of method," said Dwyer, adding that the end result is what gives him the most satisfaction, with the benefits flowing through to his day job.
"By harnessing your creative side you can produce something that is unique," he said. "It is helpful in business to cultivate your creative side."
Dwyer is one of many accomplished artists in residence in the profession.
Jones Day partner John Emmerig painted a portrait of High Court Justice Stephen Gageler that was entered in the Archibald Prize a few years back, and former King & Wood Mallesons partner Gee Ryan chucked the law in to focus on his painting, which is gaining plaudits.
It seems the attention to detail required to be a lawyer also translates to the canvas.
Ted Dwyer's exhibition will be held at the Shiny 2 Art Gallery in North Sydney. You can find out more information about the exhibition and Ted's work here.