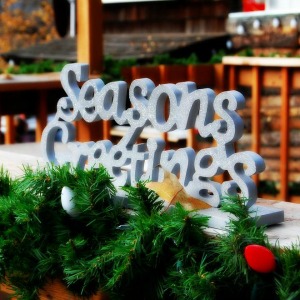 Instead of sending impersonal Seasons Greetings into the ether like many other law firms, Maddocks decided to do things a little differently last month.
Clients who received an e-card were asked to click on a link to activate a charitable donation from Maddocks. 
More than 1,600 respondents engaged with the campaign, clicking on either: The Indigenous Marathon Project, which aims to promote a healthy and active lifestyle within the indigenous community; The Haymarket Foundation, which supports the homeless and disadvantaged in inner Sydney; or Melbourne City Mission, which works towards similar goals in Melbourne.
"To evolve the traditional Christmas card … into something that has [an] impact on our communities is a really positive thing," pro bono partner Peter Francis told Lawyers Weekly. "Our clients loved being part of the process." 
Francis said the campaign raised money for palliative, aged and disability care, education, employment, the homeless and justice support.  
It also supported the health and welfare initiatives for disadvantaged inner-Sydney city youth and will cover the costs of getting one athlete from a remote community to a training camp for the 2015 New York marathon.
Francis said e-card clicks doubled from the previous year and Maddocks would continue to think of new ways to bring clients on board at the end of 2015.
"A number of our clients mentioned to us that our initiative actually raised their awareness of the charities we were supporting, so that's a win in itself.
"Some of them have also said that they're going to use our idea for their own clients and staff next year," he said.
Francis said Maddocks' staff are committed to helping disadvantaged people by fundraising for charities and offering legal advice pro bono.
"Many of us really do live in a position of privilege – being able to support and assist others is extremely rewarding," he said.
"Combine that thought with the power of numbers (we've got more than 500 people here at Maddocks) and the opportunities to work together to make a difference are endless."