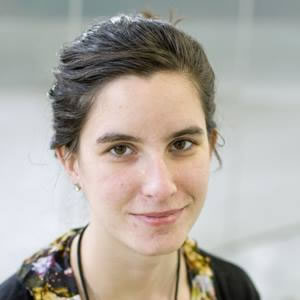 No child deserves to be abused and degraded for arriving on our shores unannounced, regardless of how they got here or why they left home, writes Felicity Nelson.
I can only hope that the readers who let loose a tirade of sarcastic remarks in response to our 'children in detention' story aren't parents.
Last week, Lawyers Weekly published an article called Legal bodies shame govt over children in detention report. The article outlined the legal industry's response to the Australian Human Rights Commission's The Forgotten Children report and received a number of polarised comments, with many readers taking aim at the "lefty lawyers" who have called for the release of children from detention.
These "lefty lawyers" include members of the Australian Bar Association, Australian Lawyers for Human Rights, Human Rights Law Centre and the Australian Lawyers Alliance.
Their outrage stems from the findings of the report, which showed that there were 128 incidents of self-harm amongst children in detention over a 15-month period; and that 34 per cent of child detainees suffer from severe mental health disorders, compared to two per cent of children in the general community.
The report also revealed that children in detention were exposed to unacceptable levels of assault, including sexual assault and violence.
Despite these distressing findings, one reader, 'Edgar', commented: "Two things should happen: Triggs made resign and this report archived."
"Send them and their parents back to where they bloody well came from the lot of them. They are all here illegally and send them back," wrote 'Paul'.
"Indeed. Anyone who just shows up should be allowed to stay here. What could go wrong?" contributed 'Pez'.
"They should rename the 'asylum seeker boats' to 'asylum seeker gravy train'," wrote 'Greg', who seemed to have forgotten he was commenting on an article exposing the mistreatment of children.
Is there ever really any political justification for child abuse? Did anyone seriously expect that an independent inquiry would show detention to be anything less than traumatic and dangerous for children?
It is almost as though these commenters were saying, 'Let's not forget who the real victim is here. We Australians have to suffer the burden of dealing with asylum seeker children while all they have to put up with is mental illness, poor health, self-harm and sexual abuse'.
However, these views do not reflect the Lawyers Weekly readership. Others echoed the views of the legal bodies, with 'Ben' writing: "[The detention of children] is a black stain on the nation's soul. All PMs from Keating onwards should be before the Hague for this".
'Absurdiness Brown' commented, "It is horrible situation. To think of children being in that position is painful".
"But it's also painful to think of them drowning as their parents take them in disposable boats in an attempt to get here," the commenter added.
Punishing children who travel to Australia in boats to seek asylum is probably an effective deterrent, but it is also cruel and beneath us.
Felicity Nelson is a journalist at Lawyers Weekly.