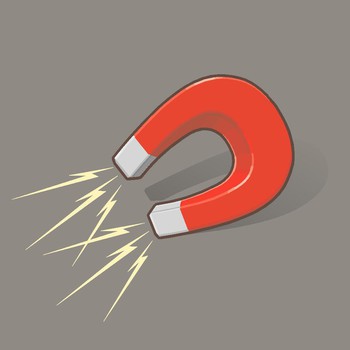 Ever thought about moving – or moving back – to private practice? It can be done, writes Paul Garth.
Many lawyers who started out in private practice but move in-house often wonder if they made the right decision. Many wonder if it is possible to move back and, if so, how long is too long to make the move. Some practitioners have only ever worked in-house but feel a strong pull towards private practice and wonder if they even have a shot at these kinds of roles.
Moving from in-house to private practice certainly comes with challenges, but I have seen a number of people do it very successfully over the last 10 years. Here is my topline advice for those considering making the move.
Identify your motivations
Many lawyers initially leave private practice for in-house because they are tired of timesheets or yearn to see through the outcomes of their advice. If you are looking to move back to private practice, the partners in the firm you are talking with will want to know why you think it will be different a second time around. Be well prepared to address this issue with a logical and concise answer. Many have found, for example, that they missed the cut and thrust of private practice, and that the multiple clients and issues firms deal with present a more satisfying challenge for employees. Other in-house lawyers may find that they spend more time managing in-house, and miss the practice of law.
Whatever your motivation is, be sure to identify it early on in the process and to clearly articulate it for your potential employer so they are convinced you are up to the job.
Build your personal brand
A lawyer's contacts, reputation and ability to bring in business are of immense importance in private practice. This is particularly so for senior lawyers.
If you have been sitting within the same business for a long time, not cultivating networks and with no chance of bringing that company on as a client, you are unlikely to be considered for a senior role within a firm. While many have made it into a firm off the back of bringing in their old employer as a client, you would be better placed to remain vigilant in your networking and mindful of your own personal brand. Attend ACLA functions regularly. Look for opportunities to speak or publish. Get known within your sector. All of this will allow you to build a business case when presenting to firms.
Develop a niche
One of the easiest moves from in-house to private practice is when someone with a niche is looking to move. There are even some practice areas that will recognise years of experience and credit it towards PAE when in the firm. For example, I have seen a person with three years' experience in a very challenging industrial officer role move into private practice as a third-year lawyer. Another example is tax advisory. I have seen a fifth-year tax advisor from a big four accounting firm, not yet admitted, move into a law firm, gain admission and then be recognised as a fifth-year lawyer.
This approach won't apply for all lawyers, but it is useful to think about whether it is an option for you and how best you could sell yourself in to a firm.
Bridge the gaps (for those with no private practice experience)
Lawyers who have never worked in private practice will find it more difficult than others to move into a private practice role.
One of the most common questions to arise from firms is how someone with no private practice experience will handle the structured environment of a firm, where you need to record your time and account for a budget. Bridge this gap by actually finding ways to account for your work in-house. I have seen in-house lawyers who record their time, set KPIs or even work to a budget in terms of money saved for the business.
Another issue that often arises is how someone who has not been trained within a firm will take to billing. I am not talking about the recording of time, as that is an administrative task that is taught easily enough, but rather the concept of billing a client for the work done. Many people trained in-house tend to write off a lot of time, as they see the units stack up and feel the client would never pay that much. The firm loses money and the lawyer does not move towards achieving budget. Demonstrate to the partners how you will address this to ensure profitability for the firm.
Paul Garth is a director at executive search firm GRMSearch.