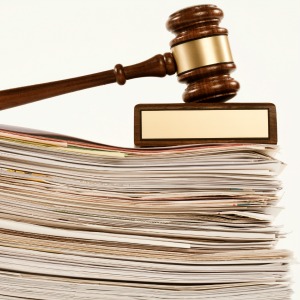 An American lawyer has been struck off for offering to find his client's ex-girlfriend a 'sugar daddy' and set her up with modelling gigs.
Jeffrey Marcalus from Annapolis was stripped of his law licence indefinitely by the Maryland Court of Appeal for his behaviour towards the woman, who was engaged in a custody dispute with Mr Marcalus' client, according to a report in the Capital Gazette.
Court records show the woman – who was unrepresented – joked about needing a "sugar daddy" in settlement discussions with Mr Marcalus and his client.
The complaint against Mr Marcalus alleges he subsequently called and texted the woman about this idea, at one point telling her he had found a man who would pay $125 to watch her perform sex acts.
The complaint also accuses Mr Marcalus of attempting to find the woman a swimsuit modelling gig, requesting swimsuit photos from her and providing her with $60 to buy items for a photo shoot.
According to the Capital Gazette story, Mr Marcalus described his actions as an ongoing joke and claimed he had no intention of going through with his proposals.
However, the court was not amused, calling his behaviour "abhorrent" and ordering his disbarment.
Appellate judge Glenn T. Harrell Jr. said lawyers dealing with unrepresented parties should "walk on eggshells" and criticised Mr Marcalus for "arguably inducing her to do or say things that could be used, turned against her".
Mr Marcalus has had his license suspended on two previous occasions, the Capital Gazette reported.
In late 2006, he was accused of sending a woman explicit text messages and touching her leg in a courthouse, leading to a brief suspension.
In early 2008, he allegedly gave a woman a Vicodin pill in exchange for a sex act, leading to a two-month suspension.