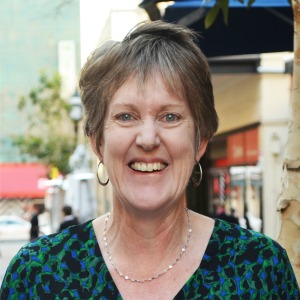 Greens Senator Penny Wright kicks off Law Week by urging lawyers to champion the administration of justice.
From the coalface to the floors of Parliament – all lawyers have a duty to the administration of justice and to the maintenance of the rule of law.
As a lawyer myself, I find Law Week a good time to consider what it means to be part of the legal profession in Australia and what we lawyers have in common: from those at the coalface in community legal centres to parliamentarians like me, who have trained or practised as lawyers along their path to public life.
Although our roles may be various, the defining features of the law, as a profession, are the duties and values we have in common.
I believe one of the most important duties is to the administration of justice.
I've been reflecting on the many lawyers who fulfil this duty, with honour and courage. Some take on unpopular cases, such as South Australian lawyer Stephen Kenny, who has steadfastly represented David Hicks for many long years.
Others staff community legal centres, and family violence prevention legal centres. I well know from my time in legal practice and as a Tribunal member, how life-changing good quality, legal advice can be. These lawyers render assistance practical ways, helping their clients secure housing after living rough or supporting them to stand up to an abusive partner in court. Their sense of duty to the administration of justice prevails in the face of chronic underfunding and funding uncertainty.
I take my hat off to them.
Some of my parliamentary colleagues are lawyers, too, of course, and it is interesting to observe the occasions when a commitment to the administration of justice prevails over populism and politics – and when it doesn't. I sometimes find myself thinking, "They ought to know better."
Such was the case with the recent treatment of Human Rights Commission President Professor Gillian Triggs, when she appeared before the Senate's Legal and Constitutional Affairs Legislation Committee in an Estimates hearing. The lawyer-parliamentarian Chair had apparently abandoned any duty to treat her courteously or, more alarmingly, to acknowledge the role Professor Triggs is required to fulfil, without fear or favour, by legislation.
As a member of the Parliamentary Joint Committee on Human Rights I have had the privilege of working with Senators and Members of all political persuasions to consider the compatibility of proposed laws with Australia's human rights obligations. This is critical work – particularly in the absence of a Human Rights Act. Not all members of that committee are lawyers, of course, but we also have an independent legal adviser who analyses the legislation from the rights-based perspective we are mandated to apply.
Until recently the committee has fulfilled its role by applying the consistent, principled analysis that has been missing from many other parliamentary and public debates. Regrettably, it is now showing signs of descending into the type of partisan culture that dominates other parliamentary committees. I am concerned the committee's emerging culture risks undermining hard-won values the Australian legal profession holds dear, and may jeopardise one of the few mechanisms we have to make sure new laws are consistent with internationally recognised human rights.
Overall, my time in parliament has heightened my gratitude and pride in our profession. There has been much significant legislation to consider over the last four years, including national security, migration and privacy. Many lawyers generously contribute to parliamentary committees by making public submissions and attending to give evidence. I know that work is often unpaid and completed at night after a long day of paid work, or on weekends.
Lawyers bring great value to public debates and parliamentary inquiries because of a practical understanding of how laws operate, and a disinterested appreciation of hard-won legal rights and what is at stake if we lose them.
I am proud to belong to a profession that stands up for the rights of the most vulnerable and disadvantaged, and one that sounds the alarm when lawmakers overstep the line. And I'm proud to represent a party that believes in access to justice, and the promotion of human rights, even for the disadvantaged or unpopular.
This Law Week, I encourage all lawyers to keep raising their voices. I know it can take courage and sacrifice to speak out, but lawyers should never forget they are uniquely placed to support and champion the administration of justice. This work is valued.