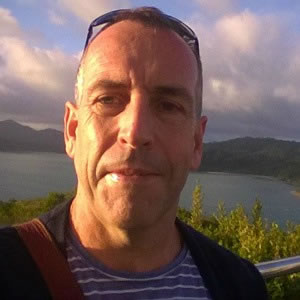 Law firm executives will be among the 1,052 CEOs participating in the tenth annual CEO Sleepout this year.
The event, which will be run in major cities across Australia in June, aims to raise $10 million to support the 100,000 Australians currently experiencing homeless.
The money raised will go towards the St Vincent de Paul Society's crisis accommodation and support services for homeless people.
Partner at Hicksons Lawyers John Kell (pictured), who has already raised $1,700, said the event will encourage awareness of homelessness.
"The idea of not having a place that you can call home – I really can't imagine how difficult and challenging that must be," he said.
"And it's not a choice that people make; it is their circumstances that force them into this situation and if we can raise awareness about the issue and encourage people to support organisations like [the] St Vincent de Paul Society, then I think it's a really good idea."
Mr Kell said the CEOs would be sleeping on cardboard but were allowed to bring a sleeping bag and a pillow.

"It is probably a bit rougher than most of us are used to," he said. "Some nights in June can be mild, others can be cold, wet and miserable. I imagine if it is cold, wet and miserable, it's not going to be that much fun. But we will have to see on the night."
Hicksons Lawyers is involved in pro bono work for the St Vincent de Paul Society and Mission Australia as well as a smaller charity, which focuses on providing community shelters for women who are homeless.
Other law firms participating in the event include Minter Ellison, Clayton Utz, William Roberts Lawyers, Clark McNamara Lawyers, Holding Redlich and Corrs Chambers Westgarth.