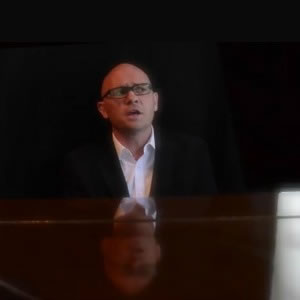 Heart bursting with passion, a lawyer tears himself away from his beloved drafting documents only to spend the journey home putting his intense feelings into song.
Private wealth, real estate and construction partner Andrew Slatter from Charles Russell Speechlys in London recently released a cover of Adele's Make You Feel My Love celebrating lease enfranchisement.
The YouTube video, Enfranchisement Sublime, features Mr Slatter's moving solo accompanied on piano.   
"I wrote the lyric late at night on a deserted wet and windswept platform, just out of the office and the drafting of a particularly challenging Section 42 Notice," Mr Slatter told Roll On Friday.
"It was inevitable that the passion and commitment of the firm to enfranchisement would eventually find its expression in song."
The property law anthem lacks mainstream appeal, sitting at a modest 216 views. But even if the video had received the viral attention it deserved, Folklaw doubts Mr Slatter would have considered deserting his firm for a career as a YouTube artist.
After all, what are fame and glory compared to the quiet joys of reading convoluted rental agreements and spending long, lonely nights appreciating the subtleties of property law?