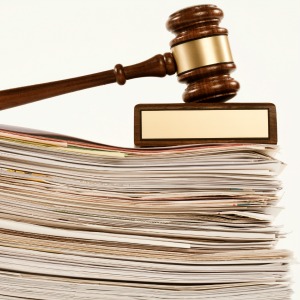 A general counsel for clothing multinational Zara has sued the company for US$40 million, claiming its most senior executives discriminate against employees who are not "straight, Spanish and Christian."
Ian Miller, formerly the company's general counsel for the US and Canada, filed suit against Zara in the Manhattan Supreme Court claiming multiple counts of creating a hostile work environment, pay discrimination and unlawful discharge.
According to Mr Miller's court filings, Zara senior executives sent Mr Miller racist and homophobic emails, made anti-Semitic remarks and openly bragged about sleeping with prostitutes and subordinates.
In one allegation, Zara senior executive Francesc Fernandez Claramunt is accused of sending Mr Miller's male partner a pornographic image of a tattooed penis and writing he was "trying to convince" Mr Miller to get a similar tattoo.
Mr Miller also alleges executives began to target him after discovering he was Jewish in May 2013, pestering him with questions about his religious practice, referring to him using Yiddish phrases and making disparaging remarks about Jews in his presence.
The filings allege the company has an "aversion to hiring recognisably Jewish candidates" and passed over qualified candidates with Jewish names.
Mr Miller claims his base and variable salaries decreased markedly after executives discovered his Jewish heritage and after he provided advice regarding the Company's compliance with New York Labor Law.
The filings state his base salary increase dropped from an average rate of 5.7 per cent per year from 2011 to 2013 to 3 per cent in 2014 and 2015. He believes his bonus was also slashed, from an average rate of 15.2 per cent from 2011 to 2013 to 3 per cent in the past two years.
Mr Miller was terminated in March 2015, the day after he sent a letter notifying the company he was intending to file suit for harassment and discrimination.
The total damages claimed by Mr Miller, including lost compensation, back pay, front pay, compensatory damages, liquidated damages and punitive damages, come to "an amount in excess of US$40 million".
Mr Miller earned his Bachelor of Arts degree from McGill University in 1987 and two law degrees from the same institution in 1991.
A spokesperson from Zara USA said the company would respond "strongly and vigorously to these allegations in the court".
"We do not tolerate any behaviour that is discriminatory or disrespectful, but value each individual's contributions to our dynamic organization."
Zara previously attracted accusations of anti-Semitism in 2014 after releasing a children's top that drew comparisons to concentration camp uniforms.