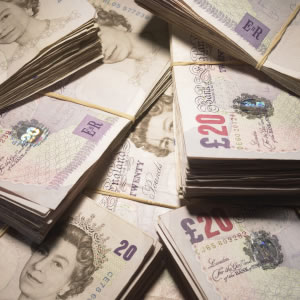 I bet you thought nothing was worse than an unpaid internship. But what about work experience that actually costs unemployed graduates money?
Kawa Guimaraes & Associates, a London law firm, recently posted an advertisement on Indeed offering a "Chargeable Assessed Placement".
In return for cold hard cash, students in this "unique program" have the privilege of watching lawyers go about their work.
"This is a chargeable assessed placement i.e. you will be charged for us providing this opportunity and assessing you," the ad reads, emphatically.
At the end, a helpful little lawyer footnote reads "*fees apply", without specifying what those fees might be.
Times might be tough, but Folklaw had no idea a firm with the official motto "Protecting the Vulnerable" could stoop so low.
Law students are already vying for highly competitive, increasingly scarce clerkships. Exploiting university leavers desperate to get their foot in the door of legal practice is poor form, in Folklaw's opinion.
Website Legal Cheek contacted Kawa Guimaraes & Associates and were told that the firm also offers unpaid "voluntary positions". Unpaid. How generous!