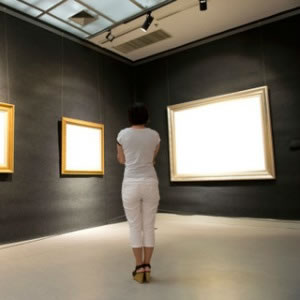 The jewels of Minter Ellison's contemporary art collection will go under the hammer next week as the firm prepares to move into a new office space.
Fifty-six pieces of Minters's corporate collection will be sold on 21 July by Sothebys, including several photographs by Max Dupain and a sculpture by Makigawa valued between $60,000 to $80,000.
The value of the collection, which was hand-picked in 2001, is estimated at $335,600 to $480,700.
Professional curator Amanda Love lovingly selected a tasteful assortment of works by Adam Cullen, Bill Henson, Akio Makigawa, Rosemary Laing, Robert MacPherson, Tracey Moffatt, Patricia Piccinini and Imants Tillars.
Dupain's most famous work, The Sunbaker (1937), is set to reach between $15,000 and $20,000.
The collection was originally curated 14 years ago to suit Minters' premises in Aurora Place, but a move to open-plan offices required a "reassessment", according to partner Katrina Groshinski.
In particular, Makigawa's sculpture Wisdom of Water was deemed so site-specific that it would be impossible to relocate.
A picture may be worth a thousand words, but it's more difficult to calculate how many six-minute billing increments can purchase a single Bill Henson landscape, valued at $12,000 to $18,000.
Makigawa, Wisdom of Water