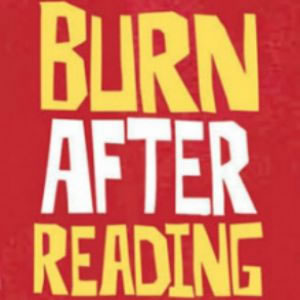 A $6 billion settlement could be in jeopardy after a New York lawyer allegedly corresponded inappropriately with an opposing lawyer.
Ms Ravelo and her husband allegedly defrauded New York firm Willkie Farr & Gallagher, another law firm and her former client MasterCard of $5 million.
But, as if taking off with $5 million wasn't bad enough, during the investigation Willkie Farr & Gallagher came across even more damaging evidence.
The firm allegedly found that Ms Ravelo's email account contained confidential information sent by the lawyer working on the opposing side in two lawsuits against large credit card companies.

Lawyer Gary Friedman, an old friend of Ms Ravelo, had written "burn after reading" in at least two of the emails.
(Folklaw can't help thinking tagging emails in this way is a little like waving a red flag for those hunting down evidence of misconduct.)
Mr Friedman acted for the retailers accusing MasterCard and Visa of conspiring to fix the fees that they could pass on to customers. This case settled for a record-breaking $6 billion in 2012.
Both parties involved in this settlement are now seeking to reopen the case in light of the new findings.
However, MasterCard and American Express have said the role played by these lawyers were not significant enough to derail the settlement.
Mr Friedman was also involved in a smaller, related case against American Express, which is expected to settle for $75 million.

In August a federal judge ruled to remove Mr Friedman from this case.
Judge Nicholas Garaufis called the improper communications "egregious conduct" and said they could jeopardise the fairness of the proposed $75 million settlement.
"Ravelo was not merely a third party who was [not entitled] to receive the materials that were sent to her by Friedman," he wrote.
"With respect to the settlement of the Amex class actions, Friedman consulted Ravelo at what appears to be every step along the way."

Ms Ravelo and her husband, Melvin Feliz, are a dynamic duo. In a separate case in February, Mr Feliz pleaded guilty to drug trafficking offences. He faces 14 years in prison, according to Ms Ravelo's lawyer.
"[Mr Feliz] deceived his wife and children in both his personal and business dealings for more than a decade," Ms Ravelo's lawyer said.
"Unbeknownst to Ms Ravelo, her estranged husband led a dual life, including having a secret second family and pretending to be a legitimate businessman."

Image credit: Relativity Media, StudioCanal and Working Title Films. 

Like this story? Subscribe to our free newsletter and receive Lawyers Weekly every day straight to your inbox.