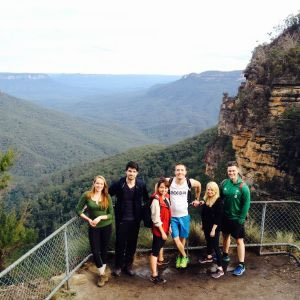 Six lawyers from DLA Piper's Australian offices will swap briefcases for backpacks to take part in a week-long trek across Ethiopia.
The expedition, which will include more than 40 DLA Piper lawyers from around the world, aims to raise over £185,000 for UNICEF's child justice program in Bangladesh.
Lawyers will tackle the Semien Mountains and scale Mount Bwahit, around 4,430 metres above sea level, starting 1 October.
Trekker and solicitor William Doyle, from DLA's Sydney office, said the team would be hiking up to eight hours a day for six days – a daily schedule which Folklaw believes might sound appealing when compared to hours worked at some law firms.
Mr Doyle suggested preparation was well underway, with the Sydney team taking regular hikes in the Royal National Park and surrounding areas. Yet he warned the trek itself would be no walk in the park.
"This is an incredible opportunity to accomplish both a fundraising challenge, as well as a physical challenge that will be, to date, the most physically intense hike I have ever undertaken," he said.
UNICEF's work in Bangladesh is also personally meaningful to Mr Doyle – he is a huge fan of The Beatles' George Harrison, who campaigned to help those affected by the genocide in the 1970s.
"I'm hoping to gain an appreciation for what a group of strong-willed, and determined lawyers and staff can accomplish together. I want to forget what my comfort zone looks like and achieve something I'm proud of," Mr Doyle said.
UNICEF is a a global partner of DLA Piper and the firm has pledged to raise $1.5 million towards its child justice program through corporate donation and employee fundraising.
Like this story? Subscribe to our free newsletter and receive Lawyers Weekly every day straight to your inbox.