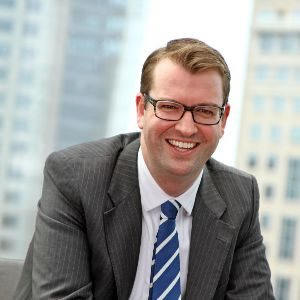 New interpretations of the Fair Work Act mean employees could find themselves held personally liable for breaches, writes Aaron Goonrey.
"Is this right … should I be doing this?" Some people may have this thought cross their minds while implementing their supervisor's decisions and policies, or managing internal grievances and disputes.
After all, more often than not (you would hope) employees are only doing their job or carrying out orders. And in any case, the employer will be the only one on the hook for any liability arising from the matter … right?
This appears to be a prevailing view held by employees, which many employment lawyers find themselves confronting. However, the "accessorial liability" provisions in the Fair Work Act 2009 (Cth) are broad, and can apply to anyone who is 'involved' in the contravention. This means the scope for being found personally liable for a breach of the Fair Work Act is much wider than many people realise.
The Fair Work Act provides that "a person who is involved in a contravention of a civil remedy provision is taken to have contravened that provision". According to case law, a person who has 'accessorial liability':
(i) must have knowledge of the essential facts constituting the contravention;
(ii) must be knowingly concerned in it;
(iii) must be an intentional participant based on actual, not constructive, knowledge of the essential facts, although constructive knowledge will occur in cases of 'wilful blindness' but not 'honest ignorance'; and
(iv) need not know that the matters in question constituted a contravention.
It might be commonly thought that because such 'accessorial liability' provisions also exist in the Corporations Act 2001 (Cth) then somehow the Fair Work Act provisions are also restricted to officers of a corporation, but this is not the case. A person doesn't have to be a company officer or have any managerial responsibility.
By way of example, recently an HR manager was found to have been involved in a contravention by an employer, by being the author of a termination letter to an employee who was only provided with payment in lieu of one month's notice instead of the required amount equivalent to five weeks' pay under the Fair Work Act. Similarly, HR personnel have also been found to be involved in contraventions by employers in failing to provide a Fair Work Information Statement in accordance with the Act.
The 'accessorial liability' provisions are now being used regularly by regulators and plaintiff lawyers in applications relying on civil remedy provisions under the Fair Work Act. These notably include proceedings involving adverse action and sham contracting arrangements, apart from the ubiquitous underpayment claims.
The Fair Work Act 'accessorial liability' provisions are also likely to apply to other company employees as well as HR practitioners. Procurement personnel and operational personnel, who may be directly involved in the outsourcing or procuring of work through other contractors, may also be at risk. Line and senior managers may also be at risk in actions taken or decisions made that lead to adverse action proceedings.
Unlike with strict liability, where your client has either done it or not, 'accessorial' liability is less black and white and offers some scope for legal assistance and possible defences. Obviously, though, prevention is always better than the cure, and the best way for an organisation to ensure compliance is to self-audit against its compliance responsibilities. 
After all, if there's a problem, it is better that it be discovered by the organisation itself, rather than being brought to light by a whistleblower, a union or the regulator where the financial and PR consequences can be far reaching.
Aaron Goonrey is a partner in Lander & Rogers' workplace relations and safety group.
Like this story? Subscribe to our free newsletter and receive Lawyers Weekly every day straight to your inbox.