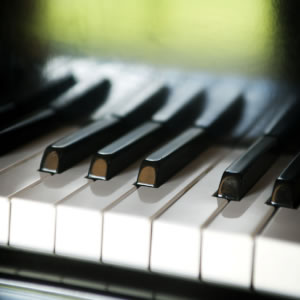 Guests who attend the Arts Law Centre of Australia's fundraising concert will be treated to jazz and classical music while helping to fund an Indigenous law service.
Arts Law is holding its annual fundraising concert in Sydney on 5 November, with the proceeds going to the Artists in the Black program.
This program is a specialised legal service for Aboriginal and Torres Strait Islander artists, communities and arts organisations, and the broader work of Arts Law.
The concert will feature performances by renowned Australian pianists Simon Tedeschi and Kevin Hunt. Attendees will also have the opportunity to win authentic and ethically sourced Indigenous artwork.
Mr Tedeschi has performed in major concert halls across Europe, Asia and America and for world leaders George W Bush, Vladimir Putin and Nelson Mandela.
Mr Hunt has been performing for more than 18 years and has shared the stage with international artists including Herb Ellis, Billy Cobham, Sheila Jordan and Larry Adler.
Like this story? Subscribe to our free newsletter and receive Lawyers Weekly every day straight to your inbox.