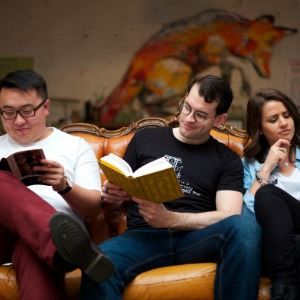 A young lawyer has pursued his passions for literature and education in an unusual direction: a T-shirt company with a social mission.
Matthew Taylor, a solicitor at DLA Piper, launched social enterprise MET along with two friends earlier this month. Profits raised by MET through T-shirt sales will go to the Australian Literacy & Numeracy Foundation to raise literacy standards among Indigenous and refugee children.
Mr Taylor suggested young lawyers were often in search of an outlet for other interests, both inside and outside of their legal career.
"Friends in the industry often lament the feeling that deeply important aspects of their lives are neglected due to work demands," he said.
"Pursuing a rewarding professional career, even in top-tier private practice, should not automatically come at the expense of other meaningful activities."
In some cases, he suggested, meaningful activities may involve participating in strategic advice or law reform, or pursuing hobbies liked music or art.
His personal outlet has been promoting literacy in the community, with the help of MET partners Amy Gilmour and Jack Lang. He began to formulate the project idea in 2014 while on extended leave to recover from illness. 
"Amy, Jack and I were lucky to receive world-class educations, which provided us with the basic skills to participate in society and reach our full potential," he said.
"We believe everyone should have the same opportunity; but approximately 800 million illiterate people around the world miss out. Australia is no exception to this global problem."
Mr Taylor credited DLA Piper with making the project possible through their pro bono legal support.
"MET encountered complex legal issues at the outset and DLA Piper advised us on a pro bono basis," he said. "This has allowed us to make sure our house is in order from the very beginning."
The T-shirt series features incomplete first lines from classic pieces of literature. MET is in its fundraising stage, with more than $11,452 reached since the project's launch on Pozible.