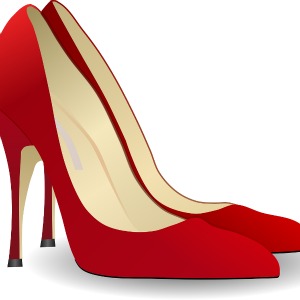 Lawyers both male and female took a break from their sensible flat work shoes and donned sky-high heels to participate in a diversity debate recently.
Clayton Utz hosted their second annual Diversity Debate in the firm's Brisbane office, a joint initiative by Clayton Utz's LGBTI and Momentum networks.
The topic of the debate was 'The world looks better in heels', and the affirmative side came out on top – literally.
Partner Mark Mackay, lawyer Rhys Dennison and head of corporate affairs Lauren Scott argued that heels had many benefits and should be embraced by all.
Mr Dennison took it upon himself to demonstrate with a "spirited strut" down the runway in pumps he had purchased specifically for the occasion – rumours that he has been recruited for next year's Paris Fashion Week are as yet unconfirmed.
The opposing team comprised special counsel Will Webster, lawyer Lisa Brereton and lawyer Luke Furness.
They argued about the physical dangers of heels, the senseless tragedies of heel-related homicides and the oppression of women and transgender people.
With the 'clap-o-meter' declaring the affirmative team the winner, Mr Mackay was then dared to spend two business days wearing high-heeled shoes in exchange for a $1,000 donation to a charity of his choice.
Mr Mackay (pictured) fully committed to the challenge, attending both internal and client meetings in a pair of flattering low-heeled wedges. Folklaw applauds his sensible yet fashionable choice, offering all the leg-lengthening benefits of stilettos and none of the horrifying vertigo. 
His donation went to Open Doors Youth Service, which provides counselling and support services for LGBT people aged 12 to 24 and their families in south-east Queensland.