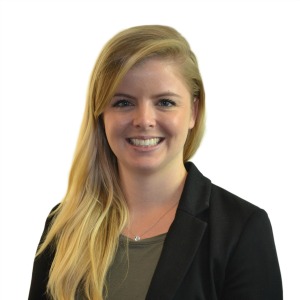 Five junior and budding lawyers gave it their all at the finals of the McCallum Medal public speaking competition, but only one could be declared the winner.
The McCallum Medal, an annual public speaking event organised by NSW Young Lawyers and hosted by Seyfarth Shaw, asks junior lawyers or students to speak for eight minutes on employment law and industrial relations.
Judges included Ron McCallum – an industrial relations academic after whom the medal was named – as well as Fair Work Commission vice-president Joe Catanzariti and senior deputy president Lea Drake.
Mills Oakley graduate Claire Limbach took out the grand prize with her presentation on Productivity Commission recommendations to remove the emphasis on reinstatement in unfair dismissal proceedings.
Ms Limbach deftly navigated both sides of the argument, ultimately concluding against the Productivity Commission recommendation.
Mills Oakley CEO John Nerurker congratulated her on the victory.
"The field of candidates for the McCallum Medal is always highly competitive and we are extremely proud of Claire's achievement," he said.
Runner-up Nandan Subramaniam, a Seyfarth Shaw paralegal, tackled the controversial issue of unpaid internships at law firms, while other finalists spoke on minimum labour standards for migrant workers and drug testing in the workplace.
Professor McCallum praised the high calibre of all the finalists, saying the judges could easily have awarded "at least three McCallum Medals".
Ms Limbach will have her name engraved on the McCallum Medal shield, and will also receive a $500 cash prize and a $500 voucher from Thomson Reuters.
Her article will be also published in an upcoming edition of Thomson Reuter's journal Workplace Review.
Folklaw congratulates all the finalists: Claire Limbach, Nandan Subramaniam, Louise Ritchard, Lauren Crossman and Genevieve Auld.
The judging panel : (right to left) Professor Ron McCallum, senior deputy president Lea Drake, and vice-president Joe Catanzariti.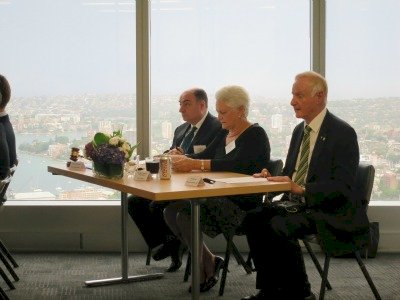 Winner Claire Limbach with Professor Ron McCallum