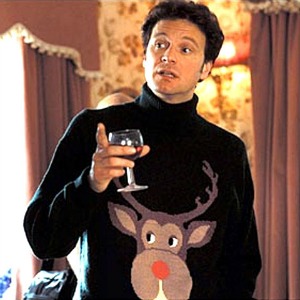 A shrewd UK solicitor advocate has positioned his client's less-than-elegant choice of holiday fashion as a 'get out of jail free card'.
Presenting his case to the Grimsby Magistrates' Court in December, lawyer Nick Furman said his client's flagrantly Christmas-themed outfit merited leniency from the court, according to the Legal Cheek.
"His mother is making him wear it," Mr Furman said of Callum Wilson's outrageous bright red jumper.
"You can't send anyone to prison wearing that. It's worse than that. It plays a tune."
Mr Wilson was standing charges of theft when his lawyer decided to draw on the unorthodox tactic.
Folklaw would like to remind readers that Mr Furman is by no means the first of the legal profession to enlist the support of Christmas sweaters.
Fictional barrister Mark Darcy, the love interest in Bridget Jones' Diary, also cunningly wears a reindeer jumper, a gift from his mother, to win Bridget's heart.
Needless to say, Deputy District Judge Andrew Pascoe was unmoved by the lawyer's appeal, even when Mr Furman carefully drew his attention to the 'Ho Ho Ho' on the front and the in-built device that plays Yuletide music.

Mr Wilson was granted bail until the new year.