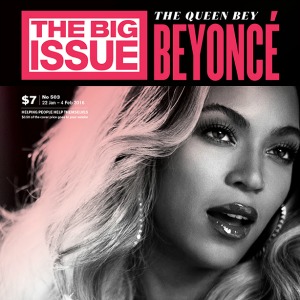 Law firm heads will be selling The Big Issue on street corners during the first week of February in an effort to promote the publication and raise money for vendors.
The initiative is part of International Vendor Week, which recognises the 11,000 street paper vendors in 35 countries around the world.
Taking part this year are: Clayton Utz CEO Robert Cutler; Colin Biggers & Paisley managing partner Dunstan de Souza; Ashurst Vice Chairman Mary Padbury; Gilbert + Tobin managing partner Danny Gilbert, and Allens COO and CFO Rod Fielding.
Partners from Colin Biggers & Paisley, Minter Ellison and Corrs Chambers Westgarth have also volunteered.
On Monday Brisbane Clayton Utz partner Alan Maguire teamed up with street vendor Alfred (pictured below) and sold 34 copies in half an hour, raising $238. 
They will be joined by 60 senior business leaders and politicians who will wear The Big Issue's trademark fluorescent vest for half-hour selling sessions during the week.  
The Big Issue is an independent, not-for-profit organisation that provides a source of income for homeless, marginalised and disadvantaged people.