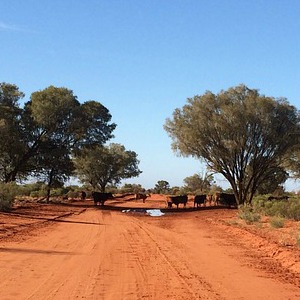 Holman Fenwick Willan is sponsoring a new guidebook for use by Indigenous rangers throughout Queensland.
The Junior Rangers' Guidebook has been produced by the Australian Marine Environment Protection Association (AUSMEPA) and provides a series of activity guides and event planning tips around environmental themes.
HFW is a Gold corporate sponsor of AUSMEPA, along with 15 other companies including Rio Tinto and Shell.
A spokesperson for Holman Fenwick Willan told Lawyers Weekly the law firm invested $5,500 into the project, with AUSMEPA receiving $50,000 in total sponsorship.
The guidebook will help Indigenous ranger groups across Queensland "engage young people in caring for land and sea country", according to Holman Fenwick Willan.
Holman Fenwick Willan partner Stephen Thompson said his firm was "proud to be involved" in the development of the guidebook and to be "supporting Indigenous rangers to share their knowledge of caring for country".
"Junior Ranger activities are an authentic, interactive way for young people of all ages to learn from Indigenous Land and Sea Rangers about their local environment," Mr Thompson said.
AUSMEPA executive officer Julie Nash said the guidebook has been developed as an educational resource, with activities to be delivered by Indigenous rangers to young people.
"Indigenous rangers have generously contributed their time and expertise to help develop this resource, which can now be shared with colleagues and groups across Queensland," Ms Nash said.
"We are really pleased to have worked with ranger groups and with our generous sponsors, North Queensland Bulk Ports, Rio Tinto, Port of Brisbane, Holman Fenwick Willan, Milbay Australia and the Department of Environment and Heritage Protection to have produced this resource," she said.