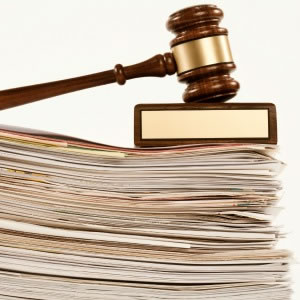 A US law graduate was due to appear in court earlier this week to sue her law school for misrepresenting her chances of employment.
Anna Alaburda graduated from the Thomas Jefferson School of Law in Calfornia in 2008 with a $200,000 student debt and is yet to find a full-time, salaried job as a lawyer.
Ms Alaburda claims that the Thomas Jefferson School of Law inflated the employment data for its graduates to lure students to enrol, and has decided to take legal action.
She filed a lawsuit in 2011 and is the first former law student who will go to trial against a law school, according to the Financial Review.
Ms Alaburda's lawyer, Brian Procel, said: "It has taken five years, but this will be the first time a law school will be on trial to defend its public employment figures."
Ms Alaburda is seeking US$125,000 in damages, arguing that she would not have enrolled at Thomas Jefferson if she had known the law school's statistics were misleading.
Fudging the numbers, as Mr Procel plans to argue in the case against Thomas Jefferson, can entice students to choose a university course that leads to lifelong debt and low employment prospects.
In recent years, 15 lawsuits have sought to hold various law schools accountable for providing misleading information that included part-time work and non-legal jobs in their law graduate employment statistics.
None of the other cases successfully reached trial because judges generally concluded that students should know that employment as a lawyer upon graduating is not guaranteed.