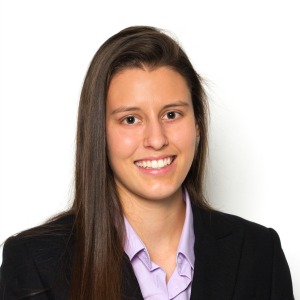 As the world becomes smaller and more complex, today's law students will play a critical role in preparing the legal profession for the future through innovation, writes Parrys Raines.
As students move from their studies into work as lawyers, we are thinking about the future of the profession, our role in it, and how we are able to add value to it.
The legal profession is changing and I have witnessed some of these changes in the short time I have been working in the industry; law firms are starting to look different. The industry has already undergone forms of disruption and innovation. This trend is likely to continue in many facets in relations to pricing, technology and people. The disruption will entail natural and massive disruption. The status quo of the legal industry has not undergone huge changes and the industry must move from being rigid to agile. The industry cannot remain comfortable with the way things are because it prevents innovation and creativity.
Due to this changing landscape, law students are aware of the statistics and negativity regarding employment after graduation. Some students are very concerned but some of us are taking determined steps to fulfil our career goals in law to ensure we fit into the future of the new era of the industry as we move away from the status quo.
Students know that the skill set they need as young lawyers are different to those of previous generations of graduates, and are identifying and acquiring these skills. While universities are redesigning their curriculums, we are redesigning and equipping ourselves with new skills needed to adapt to the changing landscape. To gain additional relevant skills and knowledge for today's and tomorrow's market we are undertaking further education and gaining workplace experience. We are establishing and running our own businesses and hold board and committee positions. We have a greater understanding of different cultures through travel.
We are the sharing generation that values instant communication and is creating new technologies. Students are developing apps and crowdfunding platforms. We are experienced in virtual collaboration and are comfortable with big data.
Before finishing our studies we have established negotiation skills, analytical, problem solving, critical thinking and information technology skills but, more importantly, we have improved our communication skills. These additional skills, combined with our degrees, mean we have never been more educated or had more practical skills than we do today. Investing in us today means you won't have to buy these skills and talent later.
We are ready to immerse ourselves in the industry and want to play a role in the creation of a more innovative profession. We see clients becoming innovative and they demand and expect the same from their lawyers. We are excited about innovation and know we can contribute to innovation. Young people know that innovation is not copying what others have done and it doesn't come from saying "we are innovative". Innovation is about creating exciting new opportunities, and smarter, better ideas that will give any firm a competitive edge and a brighter future. Doing things more innovatively means that there is less concern about what the competition is doing because you have one important characteristic they don't – uniqueness.
An important factor in innovation is collaboration. Collaboration is a key to accelerating positive change and achieving innovative results. Through my work on presenting intergenerational issues particularly at UN conferences, I explain that young people have three very important qualities for innovation and they are: imagination, creativity and most importantly curiosity. These three qualities are great drivers of change and are needed and valuable in our profession to stay ahead of the innovation curve into the future.
As forward thinkers, disrupters and innovators we would like to see firms engage more with us, build a bridge of trust and see us as equal partners in collaboration for organisational development. We want to help, we want to be part of the next exciting chapter in the profession and you need us. Communication does not always have to be from the top down and a firm that is truly innovative will encourage communication to be from the bottom up. We want the ability to learn, to participate, to engage and collaborate in developing firms into great places to work.
Yes, innovation can create uncertainty and be uncomfortable but it is time to get comfortable with being uncomfortable. We can assume that in 20 years the legal profession will not be the same as it is today. The greatest products and services of the next 20 years have not even been created yet. That is why it is so important to believe in the future, and mentor and foster innovation in today's law students because tomorrow we will be the industry leaders in an environment very different from what it is today.
Parrys Raines is a law student, international speaker, UNEP Youth Representative and entrepreneur.