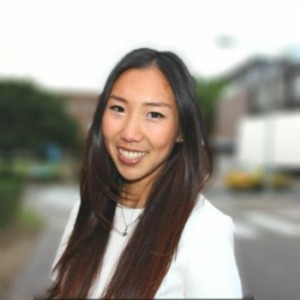 It is possible to practise in London straight out of university, but graduates need to understand the ins and outs of the process, writes Stella Kim.
London is the motherland of common law, with some of the largest global deals and a true melting pot of cultures. But while law graduates are often attracted to the idea of working in London, they don't always know where to begin.
I have recently accepted a training contract with London firm Slaughter and May. Based on my experiences, there are a range of factors to consider before making the commitment to pursue the role of a London 'trainee'.
Is it possible to get an overseas graduate offer straight after uni?
Yes! I believe commercial law firms in the UK, Hong Kong, Singapore and NZ are very open to, and like, Australian graduates. The US firms generally prefer that you have completed an LLM or have worked as a lawyer for a few years beforehand. That said, my mantra is "where there's a will, there's a way…"
What's the process?
In London, trainees (ie, grads) must apply two years prior to commencing the two-year training contract (ie, graduate program). Most firms require a minimum of four rotations – and some allow up to eight rotations – to give you the opportunity to find your niche. Also, many firms may encourage you to undertake an international secondment during one of your rotations, which many trainees are obviously keen to do.
Most of the firms have extremely high trainee retention rates, so I think it is generally accepted and expected that you stay on after the two-year training contract.
How do I ace the online application? 
The competition is fierce, as in London you are competing against law as well as non-law students from the top universities in England and other common law jurisdictions. During my interviews, I met people from the UK, Canada, Asia (SGP, HK) and Europe, etc. The magic circle firms receive about 5,000 applications for graduate and vacation scheme programs and interview less than 10 per cent.
Great marks go without saying, but something that makes you stand out from the crowd is crucial, as well as being able to demonstrate your commerciality and motivation for working in London. If it's any consolation, I have been told many times over that Australian law students enjoy a strong reputation in London as to their work ethic and quality of legal experience, so I would definitely encourage Aussies to apply.
What were the interviews like? Did you have to go to London?
All firms conduct their interviews differently, so it is best to research each firm's website. Most firms required the completion of tests (eg, logical/numerical/verbal reasoning, personality questionnaires, situational tests, etc) prior to the interview. The interviews then usually involve some form of commercial/legal exercise – written or presented – interviews with partners and perhaps a group activity.
As I was working full time in Sydney during the time of application, my training contract provider allowed me to first participate from home in a telephone interview with two partners. Subsequently, they invited me, all expenses-paid, to London for a formal interview. This meant I was able to attend interviews with two firms while I was there for three days (warning: the jetlag was real). However, many firms will not pay for travel expenses for the interview stage.
What was the process after accepting your offer?

The post-offer process differs considerably from NSW and also between firms in London. One firm offered me a training contract without requiring any further studies as I am already admitted as a lawyer in Australia. They informed me that I could sit the Transfer Test (QLTS), for admission in the UK at some point after completing the two-year training contract and, in the meantime, my work email signature would include something like '(Qualified in Australia)'.
However, as I seem to always take the more complicated choices in life, I accepted the offer of another firm which did not permit trainees to take the QLTS. If the firm does not allow you to take the QLTS, they will require you to undertake further study to convert your Aussie LLB (known as the GDL), before completing the Legal Practice Course (LPC). The LPC is compulsory for all trainees and is completed before commencing your training contract. It is similar to the PLT/GDLP, but much more intense and so cannot be done while working. Depending on the firm, the LPC will vary between seven to 10 months, and can also be a great social opportunity to meet new people and future trainees across firms in London.
The firms pay for all tuition fees and provide you with a grant for each of those courses, which cover rent and general living expenses. The grant amounts are publicly listed on each firm's website.
I also needed to sort out a visa, as I do not have a UK/EU passport. However, this did not seem to trouble the firms I applied to. This may vary with the size of the firm and resources available for trainee recruitment. I will be on a student visa for the duration of the LPC in London. Subsequently, I will be on a sponsored work visa once I commence my training contract.
Any other advice?
As mentioned, keep in mind that some London firms will recognise your admission in another common law jurisdiction for a training contract. Then you can qualify later in the UK, after sitting the QLTS and not complete the GDL or LPC. It would be worth asking the firms and/or checking the FAQ page on their careers websites.
Alternatively, you can always work for a few years in Australia and then head off to London, thus by-passing the rather arduous training contract requirements.
I empathise about the lack of information out there for Australian grads seeking a traditional training contract in London and am more than happy to be contacted with any queries via LinkedIn.
Stella Kim will commence her training contract with Slaughter and May. She is currently assisting Joanne Glanz in the Careers Service at the UNSW Law School until she leaves for London.