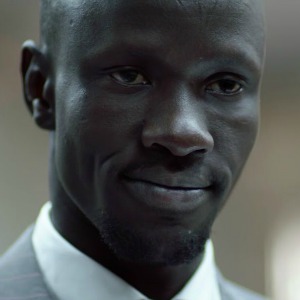 Defence lawyer and former Sudanese child soldier Deng Adut is giving free legal aid to troubled youths in western Sydney.
Mr Adut arrived in Sydney as a refugee in 1998, went on to graduate from the Western Sydney University (WSU) and is now a practising defence lawyer.
Earlier this year he gave a powerful Australia Day address where he spoke of 'freedom from fear'.
Mr Adut is now offering free legal aid to troubled youths in western Sydney through AC Law Firm, which he co-founded with Joseph Correy in Blacktown, according to The Daily Telegraph.
"I think of myself as owing debts to the west. I am practising the concept of a fair go as I was taught here," Mr Adut said.
Speaking at the Western Sydney University Out There conference, Mr Adut said he was inspired to help western Sydney youths after a chance encounter with a troubled 18-year-old man.
"He told me that his lawyer had abandoned him, because he had run out of money," Mr Adut said.
"I told him he could appeal to the District Court. I offered to help him, free of charge. His eyes lit up. So I took his case and his appeal was successful on all grounds."
Mr Adut now does at least two pro bono cases a week.