Goodbye job applications, hello dream career
Seize control of your career and design the future you deserve with
The legality of internships
While unpaid internships might offer numerous benefits to students, they're frequently operated in a legal grey area, writes Stella Kim.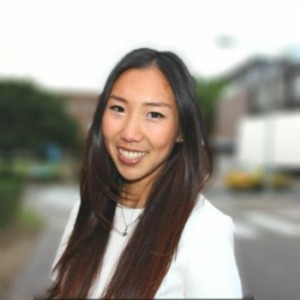 The UNSW Law Careers Service has been running for a little over six months. In this time, we have had enquiries from both students and employers regarding the legitimacy or otherwise of unpaid internships. Needless to say, debate and controversy surround this issue, particularly since the 'fee for internship' scenario in SA last year (ICYMI, here).
You're out of free articles for this month
To continue reading the rest of this article, please log in.
Create free account to get unlimited news articles and more!
There are a variety of unpaid work schemes – voluntary legal roles at not-for-profits, PLT placements, course-credited experiential learning and (the questionable) unpaid internships at law firms. It's the last of these where we find ourselves in truly muddy waters.
This is not a new phenomenon; however, the rise in unpaid internships may well be the consequence of the ever-increasing supply of law graduates. More supply, less demand – you get the picture.
On the flipside, law students seem more than happy to undertake voluntary positions, if it means they can gain exposure to relevant work and boost their professional skills. The value of such experience cannot and perhaps, should not, be underestimated. For budding lawyers, practical training and an employer on your resume will help you stand out in this incredibly competitive market.  
So, what does this mean? Is it breeding exploitative practices? Will it lead to inequality? Only law students who can afford to undertake voluntary roles in addition to full-time study, paid jobs, extracurricular activities, etc, will be able to gain the experience that may lead to better opportunities down the track.
In search of some guidance, I contacted the Fair Work Ombudsman. I was informed that the following unpaid scenarios are legal:
vocational placements where students receive course credit from an educational institution; and
internships where there is no 'employment relationship'.
Pursuant to the
Fair Work Act
, an 'employment relationship' is determined by the circumstances of each case, including consideration of the regularity of employment, the nature of the intern's work – whether mere observation or profitable benefits are derived for the business – the length of the arrangement, etc. I was then told to contact a lawyer for further advice.
Essentially, there seem to be no clear guidelines or avenues for students to take their grievances. Let's face it: does a law student have the time, let alone resources, to take their employer to a tribunal? And would they risk their professional reputation and chance of securing subsequent employment by doing so?
VIEW ALL
To help address this issue, there have been a number of suggestions bandied around. One has been that, as a condition of renewing their practising certificate, solicitors must devote a small amount of their time mentoring/having a law or PLT student shadow them. This would allow greater opportunities for students to engage with legal professionals and gain exposure to the industry.
Further, in regards to remedies, perhaps Australia should follow the US where, in an unpaid internship lawsuit, the onus rests with the employer to establish that there was no employment relationship. This would, at least, take some of the burden off interns.
All in all, I acknowledge that I have not shed new light on this issue. But I would like to join the chorus in singing for change – legislative clarification, including a simple and cheap process for complaints.
In law school, we learn ethics as part of the Priestley 11. We then take an oath/affirmation at our admission ceremony to 'faithfully serve the administration of the law'. I was under the impression that all meant something – so, where do we draw the line?
*This article does not represent the view of UNSW or the UNSW Law School and is solely the personal opinion of the author.
Stella Kim will commence her training contract with Slaughter and May. She is currently assisting Joanne Glanz in the Careers Service at the UNSW Law School until she leaves for London.