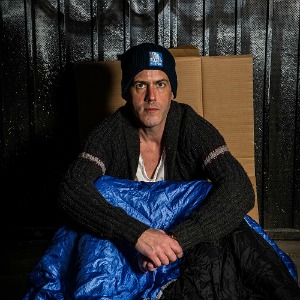 Lawyers and legal industry figures are preparing to participate in the Vinnies CEO Sleepout to raise funds for the more than 105,000 homeless people across Australia.
On 23 June thousands of Australia's top legal, business, and community leaders will join the fight against homelessness by sleeping out in the elements in the annual Vinnies CEO Sleepout, run by St Vincent de Paul Society.
Among those registered to partake are Clayton Utz chief executive partner Rob Cutler, Clayton Utz deputy chief executive partner Kate Jordan, Gadens CEO Grant Scott-Hayward, Holding Redlich CEO Clarence Kunnel, Hynes Legal CEO Ben Deverson, Minter Ellison partner Chris Kinsella and Sparke Helmore partner David Reid.
GlobalX Legal Solutions chief executive Peter Maloney (pictured) is also participating and has vowed to match donations dollar-for-dollar to achieve GlobalX's target of $20,000.
"The CEO Sleepout is a key fundraising initiative for St Vincent de Paul Society, with funds generated assisting the homeless by providing real alternatives to help break the cycle," Mr Maloney said.
"It has always been the Australian way to help out those in need, but with so many people sleeping on the streets each night, more needs to be done to address this issue."
St Vincent de Paul Society's national chief executive Dr John Falzon said the event aims to raise $6 million to provide support for more than 105,000 homeless people across Australia.
"Currently, there are thousands of homeless people across the country, with one in four being children under the age of 12," Dr Falzon said.
"Every dollar raised helps us provide crucial assistance to people experiencing homelessness, with the aim of permanently breaking the vicious cycle for as many people as possible."
He continued: "Australian business, government and charities must continue to work together to do all we can to reduce the number of people living in desperate situations."