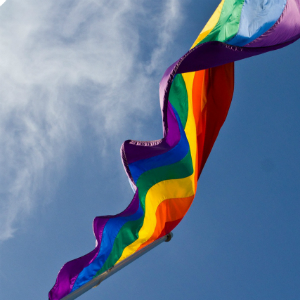 Law firms have come out in force to celebrate workforce diversity, as well as social and cultural inclusion, in a series of events held across the country.
The International Day Against Homophobia, Transphobia and Biphobia (IDAHOT) on 17 May kicked off a series of events in celebration and support of diversity in Australia's legal profession.
On Monday, former High Court Judge Hon Michael Kirby launched a week-long celebration of diversity and inclusion at Henry Davis York. The firm will host a series of events as part of its TogetherHDY program, highlighting how dynamism is found in workplace diversity.
HDY managing partner Michael Greene said Mr Kirby offered "compelling insights into the value and power of diversity".
"An absolute commitment to diversity and inclusion is at the heart of our strategy as a firm and integral to the vision we have of ourselves as a market-leading, dynamic and diverse law firm," Mr Greene said.
Many law firms have embraced the day as part of their wider Pride in Diversity initiatives, alongside their commitment as signatories to the Law Council or Australia's Diversity and Equality Charter.
Charter signatory Corrs Chambers Westgarth launched its [email protected] network two years ago. The firm has used IDAHOT Day 2016 to focus on mental health and wellbeing.
Corrs partner and diversity council chair Annette Hughes said mental wellbeing among LGBTI lawyers deserved special attention.
"It is reasonably well known that lawyers are at higher risk for depression than the general population. What is less well known is that LGBTI people are even more acutely at risk, due to the discrimination and exclusion they experience, among other treatment," Ms Hughes said.
"The situation requires urgent attention and action. It is not enough for a workplace to eliminate discrimination or bias – to support the wellbeing and mental health of its people, a workplace must go further and create an inclusive and supportive workplace where a diverse range of people thrive," she added.
Last week the Corrs Melbourne office hosted a keynote address from Victoria's Commissioner for Gender and Sexuality, Rowena Allen. The Commissioner revealed 50 per cent of transgender or gender-diverse people attempt suicide and that 81 per cent consider suicide at some time. She also shared information on government action to meaningfully address these alarming statistics.
Senior associate David Anthony and chair for the [email protected] Committee said the initiatives aim to encourage staff to bring their true selves to work.
"Our aspiration is to be part of creating a culture of LGBTI equality in the legal profession such that everyone, regardless of who they are, feels comfortable enough to bring their full self to work," Mr Anthony said.
Overseas, Australian lawyers are also being recognised as champions of LGBTI rights and inclusive workplaces.
Justin D'Agostino, Herbert Smith Freehills managing partner for Asia and Australia, was recognised in the Hong Kong LGBT inclusion Awards on IDAHOT Day. Mr D'Agostino, who took out the title of LGBTI Executive Sponsor of the Year, founded the first LGBTI network of any city law firm in London 10 years ago.
"I decided early on that I would take a very personal leadership role in diversity and inclusion in both the legal profession and the business community," Mr D'Agostino said.
"I'm pleased that Herbert Smith Freehills has been a trailblazer and am delighted that so many businesses now recognise the importance of providing an inclusive workplace," he added.
HSF is also holding a number of cocktail events to focus on the importance of diversity and inclusion in sport. Special guests from Australia's football and rugby ranks will attend HSF functions in Brisbane, Melbourne and Sydney to discuss the impact of homophobia in sport and detail what can be done to make Australian sport more inclusive.
LGBTI inclusion is one of the firm's three global diversity and inclusion priorities, according to HSF regional managing partner Sue Gilchrist.
"Creating a high-performing, diverse and inclusive workplace is one of Herbert Smith Freehills' strategic objectives," Ms Gilchrist said.
"As a firm, we are absolutely committed to fostering a diverse and inclusive culture because we know that diverse perspectives significantly enhance our creativity, problem-solving skills and our ability to innovate, which results in a more rewarding workplace for our people and better service for our clients."
This year, HSF sponsored the Sydney Gay and Lesbian Mardi Gras and the Melbourne Queer Film Festival – both for the second consecutive year – and Brisbane's MELT Festival for the first time.
Other law firms have also been recognised for their workplace performance in LGBTI inclusion this year. Pride in Diversity ranked three Australian law firms among the 2016 Top 20 employers for LGBTI inclusion.
Allens came in at 10th place, Norton Rose Fulbright at 16 and Baker & McKenzie at 20.
Clayton Utz also took home the Achievement Award for Most Improved workplace for LGBTI inclusion.