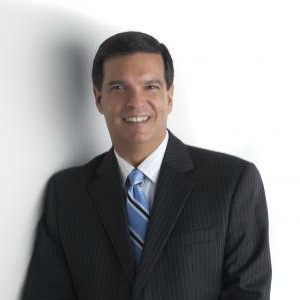 As the legal profession continues to resist e-signatures, lawyers risk falling behind the practices of clients and other industry sectors, writes Michael Laurie.
Lawyers' resistance to digital disruption is legendary – just ask any knowledge manager or chief information officer in the profession. While young blood coming through is digitally savvy, those with the decision-making powers to take advantage of new disruptive technologies that are reshaping our legal landscape can often be reluctant to do so.
Yet organisations around the world are rapidly digitising business processes to enable global e-commerce and digital delivery of government services and in doing so, they are adopting e-signatures. Today, more than 80 countries have enacted laws enabling electronic signatures and records and admissibility in legal proceedings, including the United States, United Kingdom, Canada, the European Union, New Zealand and Australia. What the various laws spell out is that there are three forms of electronic signatures recognised around the world: a basic form of e-signature, a more advanced form of e-signature and e-signatures based on digital certificates.
In countries where only basic e-signatures are required, such as the United States, Canada, the United Kingdom and Australia, electronic signatures are based on a very generic definition and are as admissible as paper-based records. Advanced E-Signature adds four additional requirements to those required for the basic electronic signatures including being under sole control of the signer and being uniquely linked to the user.
E-signatures based on digital certificates are an advanced signature based on a personal digital certificate and must be issued to an individual in a form they can keep under their control. In the European Union, these e-signatures are called Qualified E-Signatures and are recognised as equivalent to a handwritten signature and automatically admissible as evidence.
If an e-signature solution cannot meet either Advanced E-Signature or Qualified E-Signature definitions, one may need to fall back on the basic e-signature if acceptable in the country. In all cases, the reliability of the e-signature may be challenged in legal proceedings, but a court cannot refuse their admissibility.
The benefits of being able to execute legal transactions online are compelling. Obtaining signatures electronically can save countless hours, even days and weeks, spent preparing, signing, scanning or mailing, chasing, faxing and filing ink and paper documents.
Plus, e-signed documents and contracts are much safer than paper because a person can't deny they signed a document – a visual audit trail of the entire transaction and all documents can be replicated exactly as they were seen, along with the time, date and location at which they were viewed and how long the person spent reviewing each page. This prevents anyone from claiming the document was not the one they had signed, or that the terms and conditions had changed. 
Equally, as organisations support cross-border transactions and move to the cloud, there is a growing need to ensure that data is protected and complies with in-country data residency laws. This is especially critical for organisations transacting in regions with strict privacy laws such as Europe.
In his report, Five Cloud Data Residency Issues That Must Not Be Ignored, Gartner analyst Brian Lowans underlines the seriousness of data residency, reinforcing that it is really important to understand where data is stored, and to classify any data that is subject to regulatory or export controls. Enterprises need to put in place a corporate plan that reviews data compliance, government access laws and security requirements prior to negotiations with service providers.
Ultimately, completing transactions online or on a mobile device is a critical part of our digital future, one that can't happen without e-signatures. Indeed, a recent eSignLive poll conducted by Galaxy Research found more than 50 per cent of those aged 18-34 would prefer to sign documents electronically for the convenience of being able to complete transactions anytime, anywhere. Consumer demand coupled with the benefits of a dramatically improved customer experience, faster approval times, reduced errors, and improved compliance is driving digital transformation across many Australian organisations.
The legal profession will eventually embrace e-signatures, as informed buyers of legal services will increasingly demand the experience, productivity and cost efficiencies that e-signing delivers. Many other industries like banking, insurance and financial services have already adopted electronic signatures and addressed concerns around legal and risk. The legal profession will soon follow its customers and competitors lest it be left behind.
Michael Laurie is the Vice-President for Product Strategy at eSignLive by VASCO