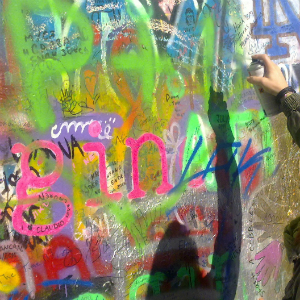 Young sleuths have been put through their paces in a primary school competition hosted by the Law Society of Western Australia.
More than 300 students from schools across the state participated in the competition to ID a criminal vandal in a fictitious case for the Law Society of WA's Cluedunnit Kids Competition.
In a scenario that cast suspicion on three teens for vandalism of a mechanic's garage, criminal investigators in years 5 and 6 were challenged to ask a series of questions about the graffiti offence.
The teams then submitted their findings in either written or electronic form based on a brief that included police facts, witness statements and forensic evidence.
Law Society president Elizabeth Needham (pictured) said the objective of Cluedunnit was to expand the competitors' knowledge of law.
"The competition provides a fantastic opportunity for students to expand their knowledge of the law and build research, analytical and creative skills. On behalf of the Law Society, I thank all of the schools, students and teachers who took part and congratulate the competition winners," Ms Needham said.
Wanneroo Primary School took out first place in this year's competition with the junior campus of Donnybrook District High School coming in second. Halls Head Primary School received the 2016 ambassador school award.
The competition, formerly known as Clued up Kids, was sponsored by Curtin University.