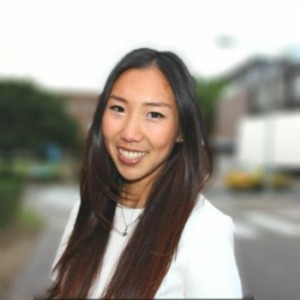 Young lawyers who previously worked as a judge's associate, tipstaff or researcher share their best advice for securing one of these high-profile roles, writes Stella Kim.
Working by a judge's side offers an exclusive opportunity to watch and learn from some of the country's finest legal practitioners and to witness incredible (and, sometimes, incredibly bad!) advocacy in action.
Here at the UNSW Law Careers Service, we hope to provide some guidance drawing from my experience at the Supreme Court of NSW (NSWSC) last year as well as through speaking to former tipstaves/associates from the High Court of Australia (HCA), Federal Court of Australia (FCA), NSW Court of Appeal (NSWCA) and District Court of NSW (NSWDC).
Lowdown on the role
A tipstaff/associate is generally appointed to one judge for a year-long contract. Duties include legal research, court-related duties, assisting in the preparation of judgments and any other tasks required by a particular judge. Many, understandably, confuse the terminology. To clarify: at the NSWSC and NSWCA, the role is called the 'tipstaff' and the 'associate' is akin to an EA. At the HCA, FCA and NSWDC, the role is termed an 'associate'.
Tipstaves/associates deal with the most complex and technical legal issues facing Australia today and also learn practical skills related to the conduct of a trial. The NSWSC is also split between Common Law Judges and Equity Judges. The Common Law division deals with civil, criminal and administrative law matters and the Equity division hears equity, probate, commercial, admiralty and protective matters. The NSWDC sees a greater number of shorter matters, which generally provides associates with extensive exposure to a range of matters.
Application
The process of obtaining one of these roles is quite opaque. Generally, you should submit your application at least one year prior to the year you wish to commence (eg, apply in February/March 2017 for commencement at the start of 2018), with the exception of the HCA where applicants should do so two to three years before they are available to commence.
Very few judges advertise vacancies. The unanimous suggestion has been to call the judge's chambers and speak to the associate/EA to enquire whether the judge is hiring for your desired year. If not, ask whether an application should be sent by email or by post and which documents should be enclosed (some judges may wish to see a writing sample, etc). Phoning a judge's chambers is not a big deal and is expected – just call outside of court sitting hours (10am to 4pm), state your name, ask your question(s) and be polite.
Finally, if there is an opportunity available, the undisputed advice from previous tipstaves/associates is: "Put pen to paper and just do it!"
Do your research. Find a judge whose interests/legal speciality align with yours. Beyond a judge's swearing in speech, you could also consider their daily court lists (found online), previous judgments and any other extracurricular lectures/speeches.
After submitting your application, hold tight. Some judges won't get back to you for months at a time and others will interview 10 applicants in the space of a few weeks and then do another batch a few months down the track. Be patient. This is not a regimented process like any other job application and is completely judge-dependent.
Tips
Securing one of these roles can come down to good timing and a great application – but our young lawyers also share their advice for making yourself stand out.
• Henry Cornwell (NSWCA): "Before applying, consider what your motivations are for becoming a tipstaff/associate and whether the role will genuinely serve your career and interests."
• Emma Grant (NSWDC): "Take the opportunity to apply, and know that unexpected results can arise – if you are unsuccessful with one judge, having your application on file and reviewed is still beneficial as there may be opportunity to be referred to judges who have vacancies later down the track, or who have been newly appointed."
• Leah Grolman (HCA): "While at university, I would recommend seeking a research assistant role with a law lecturer or a barrister and applying to be an editor of the Law Journal, as this helped me gain useful skills for my associateship."
• Stella Kim (NSWSC): "Before, during and after the 'recruitment' process, remember that the associate/EA has usually been working with the judge for a substantial amount of time and will likely do so long after your appointment as the tipstaff/associate is finished. Although chambers-dependent, the associate/EA may have as much input in the selection process as the judge does."
• Rebecca McEwen (FCA): "Remember that judges are not looking for someone who can only fill the role academically, but for someone who is also a good fit for their chambers. Let your personality shine through in the interview, for better or worse, as your experience will be dictated by your relationship with those in your chambers."
Highlights of the experience
The undivided consensus as to everyone's fondest memory was the opportunity to work closely with one of the most distinguished legal minds in the country. Operating in such close quarters with a judge, the discussions and banter, both legal and non-legal, were an extremely privileging experience for all interviewees.
Other highlights for former tipstaves/associates:
• Henry Cornwell (NSWCA): "The biggest insight for me was the demystification and uncensored view of the judicial process […] Seeing incredible advocacy and being exposed to the level of care and diligence that a judge goes through to reach the right decision […] was inspiring."
• Emma Grant (NSWDC): "Being an associate provided me with extensive insight into the litigation procedures and how matters proceed from beginning to end. Further, going on circuit to regional areas was a fantastic way to meet new people and better understand the legal challenges in rural communities."
• Leah Grolman (HCA): "Spending time in Canberra with approximately 14 other associates, who are at similar stages in their legal careers, allows the forging of life-long friendships and networks from all over the country. The value of this cannot be underestimated."
• Stella Kim (NSWSC): "You see the culmination of months and, sometimes, years of preparation by solicitors and barristers culminate into one hearing before your judge. Subsequently, assisting in research and judgment editing deepens your understanding across varying legal subject areas. This lens into the world of litigation was a truly unique experience, and I am unsure I will ever be exposed to the law in such an eye-opening manner again."
• Rebecca McEwen (FCA): "The experience was rewarding in so many ways. At the FCA, you are given greater administrative responsibility in handling each matter, than at, for example, the NSWSC. This can be challenging, but you are able to gain a deeper understanding into civil procedure. You are also part of a very tight knit collegiate group of FCA associates, which was excellent."
I would like to thank the following former tipstaves/associates for sharing their experiences with me:
Henry Cornwell; BA/LLB (Hons) '15 (UNSW)
Emma Grant; JD (Hons) '14 (UNSW)
Leah Grolman; BA/LLB (Hons; University Medal in Law) '14 (UNSW)
Rebecca McEwen; BA/LLB (Hons) '13 (Adel), currently undertaking PhD (UNSW)
Stella Kim will commence a training contract with Slaughter and May. She is currently assisting Joanne Glanz in the Careers Service at the UNSW Law School until she leaves for London.