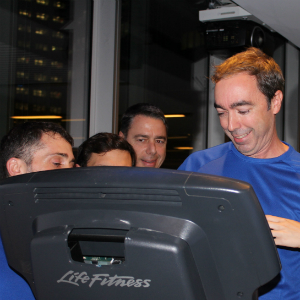 Clayton Utz lawyers were put through their paces in a treadmill challenge that raised more than $10,000 for the Australian Paralympic Committee this month.
Two teams of Clayton Utz lawyers went head-to-head in a frenzied test to see who could walk the longest distance in a 30-minute treadmill challenge. The lawyers' workout raised over $10,000 for the Australia's Paralympic team to compete in the Rio 2016 Paralympic Games.
Firm chiefs also walked the walk, with executive partner Rob Cutler and national practice group leader Kirsten Webb taking troops on a treadmill march that extended over four kilometres.
An insider report has revealed that there "were a few choice glares and some good old-fashioned sledging".
Mr Cutler's team strode the furthest distance by the half-hour mark, with the limber lawyers on Ms Webb's team trailing by a small margin of approximately 300 metres. Despite taking second-best in distance travelled, the runner-ups raised the most funds with $3,226 for the Australian Paralympic Committee (APC).
The firm's overall contribution included $423 raised at the door, and a $5,000 matching grant from the Clayton Utz Foundation.
Clayton Utz has provided legal pro bono assistance to the APC since 2003. According to pro bono national practice group leader David Hillard, it has been a strong and rewarding partnership.
"Clayton Utz has provided thousands of hours of legal support, along with fundraising and in-kind assistance. The APC is one of the strongest relationships we have had with the 1,200 not-for-profits which have come through our pro bono practice," Mr Hillard said.  
"Paralympians and Paralympic sport are awe-inspiring, and it is a real privilege for Clayton Utz to be a small part of Australia's world-class team in Rio," he added.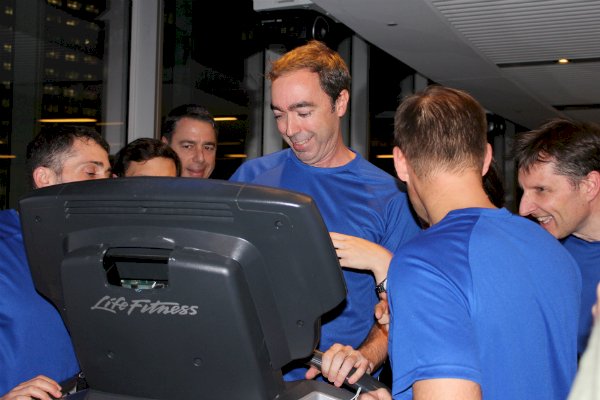 Andrew Plaskett, clients & markets and people & development director for Clayton Utz, on a one-way track to victory to raise funds for the APC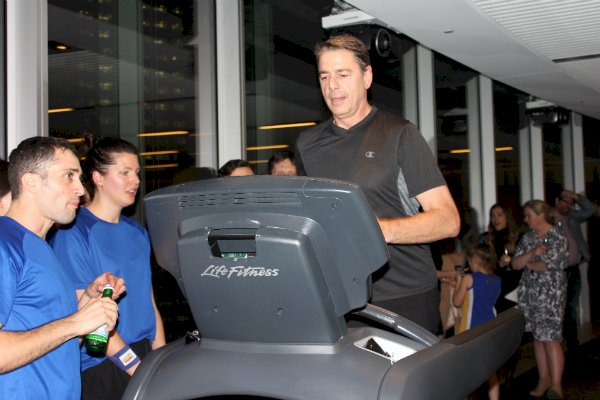 Clayton Utz executive partner Rob Cutler kept his team of lawyers ahead of the pack