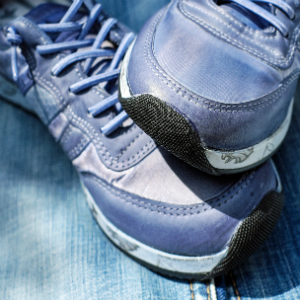 The Cancer Council will benefit from Bartier Perry's top fundraising efforts to secure more than $20,000 for the City Mile Dash.
Bartier Perry lawyers recently made a dash into the Barangaroo parklands to compete in the Cancer Council's corporate lunchtime speed race. More than 30 of the firm's staff members raced against other corporate teams in the Sydney event.
The firm raised more than $20,000 for the City Mile Dash, the highest amount collected by any participating team.
Running in the race does more good than raise funds for the Cancer Council, CEO Ray Gould suggested – his staff benefit too.
"We have a lot of fun with it. We have made the day part of our culture. Every one of our staff gets involved as well as many generous clients who donate. We have lots of good-hearted, cheeky sparring creating a healthy rivalry with our colleagues, clients and corporate rivals," Mr Gould said.
On the individual fundraising front, the firm's lawyers also excelled, with Dennis Loether and Mary-Lynne Taylor taking first and second place for the most money raised.
Mr Loether said the City Mile Dash supported a worthy cause, which inspires his colleagues to strive beyond the fundraising mark reached the year before.
"Every year we set ourselves the goal of raising more money than the year before. We have been top fundraisers for three of the last four years and that says a lot for how seriously we take the event," Mr Loether said.
"The City Mile Dash is a fantastic event seeking to raise much needed funds for the Cancer Council. It is fantastic that our firm embraces the event as part of our ever-growing CSR program," he added.
Mr Gould added that the race was a chance to combine lawyers' competitive spirit with community giving.
"By tapping into our competitiveness for this event we get the best results for our community.
"We plan to remain on top of the pack for the years to come too," he said.