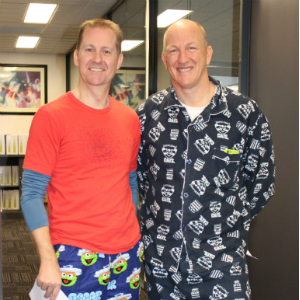 Macpherson Kelley lawyers have donned their very best sets of pyjamas in place of their usual corporate attire, to raise funds for a mentoring program that supports the learning needs of children in foster care.
The Love of Learning program, run by The Pyjama Foundation, aims to encourage learning, life skills and confidence among some of the nation's most vulnerable children. The program matches an adult volunteer with a child in foster care, offering weekly sessions of educational games to develop literacy and numeracy skills.
The foundation was established in 2004 to address the needs of the more than 43,000 Australian children in foster care. The program currently involves 1,128 children in care. 
Pyjama Day is an event held annually to raise funds for the mentoring program. Last week, lawyers from national firm Macpherson Kelley opted for warm and fuzzy sartorial sets to wear to work in support of the cause.
Macpherson Kelly managing director Damian Paul said Pyjama Day embodied the firm's sense of fun.
"People might think it's a bit zany for a law firm to come to work in onesies and ugg boots, but that's what I love about Macpherson Kelley: we are commercial and we work hard, but we also maintain a sense of fun and of corporate social responsibility.
"We hope our efforts inspire others to get on board with National Pyjama Day and help raise awareness and funding to develop the learning skills and overall wellbeing for children in foster care," Mr Paul said.
"The Macpherson Kelley Foundation was created exactly for this purpose, to enable our staff to support causes that we are passionate about and to make a real difference for those in need," he added.
The Macpherson Kelley Foundation is a public ancillary fund that provides financial and other support to the community across a variety of charitable causes. The firm additionally provides complementary services to clients and their businesses to enable them to achieve their philanthropic goals.
Speaking of the work undertaken by Macpherson Kelley, special counsel Jo Hastings said the firm worked to help clients map out effective ways to execute their own giving projects.
"Philanthropy can be a confusing space and it takes a lot to cut through the noise. The services that we provide can help to simplify the options available and develop a meaningful and effective strategy for giving," Ms Hastings said.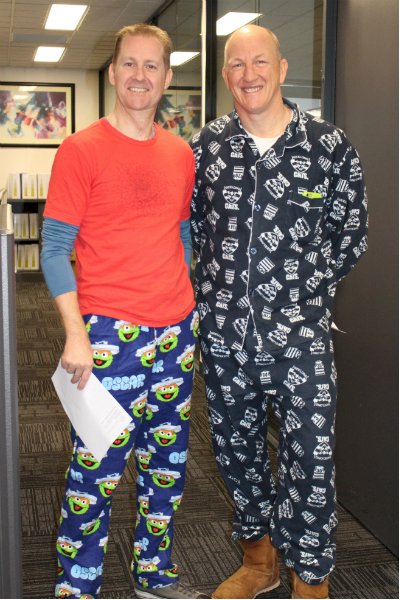 Macpherson Kelley principal Paul Kirton (left) and Victorian managing principal James Sturgess