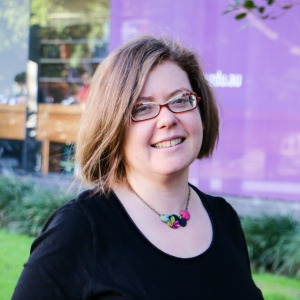 The following tips can help lawyers aspiring to state government roles get a foot in the door, writes Ruth Beran.
If you want to work as a government lawyer there are a number of NSW government departments and agencies that have legal divisions. Most of their lawyers are based in Sydney, unlike federal government roles, which are mainly Canberra-based.
Some of the NSW government organisations that have legal teams are:
• Department of Education
• Department of Family and Community Services
• Department of Finance, Services and Innovation
• Department of Industry
• Department of Justice
• Department of Planning and Environment
• Department of Premier and Cabinet
• Ministry of Health
• NSW Police Force
• Office of Environment & Heritage
• Transport for NSW
One way to get into the NSW government is through their graduate program, but there are other ways to land a position.

Not all jobs are advertised

The first thing you should know when applying for jobs in the NSW government is that not all of them are advertised on the government website.
If you want to work for a particular department or agency, find a contact there and send in your CV. However, if you land a job that way, you can only work in the NSW government for six months before you have to go through a merit-based selection process. In essence, you will need to apply for your own job. While you are more likely to secure a permanent offer after being in the role for a number of months, there are no guarantees.

Merit-based selection process

Applications submitted through the website usually require a cover letter, the answers to a number of questions (usually two), and a CV. Note that the application process will usually give you a page limit, which must be adhered to.

If looking for a job through the portal, you can set up a profile, and alerts will be emailed to you for similar jobs. It's still worth searching the site occasionally though, because sometimes jobs will be referenced under different keywords.

Also, if it is your first time applying for a NSW government job, give yourself plenty of time as there are a lot of pages to fill in. The one benefit is that the site will remember you, so subsequent job applications should be easier!

With the introduction of the Government Sector Employment Act 2013, you no longer have to address selection criteria in your job application, but one thing that is not made particularly clear is that your application should address the capabilities bolded in the position description.

So, for example, for a legal officer position that I applied for, I needed to address the following capabilities in my application: act with integrity; communicate effectively; influence and negotiate; deliver results, think and solve problems; and project management.

Each role has different capabilities, so check these when applying.

Capability-based assessments

If you successfully get to the interview stage, there are a number of assessments you may need to go through. These include psychometric tests, cognitive assessments and presentations, and skills-based tests.

For example, one interview I underwent at the Office of Environment and Heritage required me to sit a law test, where I had 30 minutes to write a draft legal advice for an internal client based on a scenario and some sections from a piece of legislation. The test was done on a laptop with no connection to the internet.
This type of test favours internal candidates who have previously worked with the legislation relevant to that organisation. However, as an external candidate you can prepare by familiarising yourself with the legislation that is administered by that organisation.

Structured behavioural interviews

Depending on the organisation, the interviews that form part of the capability-based assessment may also differ from what you expect.

For example, instead of the interview panel asking questions, a candidate may be asked to answer questions (usually about four) from a sheet of paper in a set time frame, (usually about 20 to 30 minutes) without any questions from the interview panel. While the sheet of paper with the questions is often given to the candidate 10 minutes before the interview, this process can be a bit daunting, as it is not how interviews are usually structured and therefore not what candidates are used to. During the interview, candidates are often expected to judge how much time to allocate to each question.

Try to prepare as much as you can before the interview, as the questions asked will often be similar to the questions you answered in your job application or will be related to the capabilities highlighted in the role description.

The aim in the interview is to show the panel that you have addressed the capabilities in the role description. To help you do this, it is sometimes possible to take the role description into the interview, however you will need to check with the convenor beforehand.

Get feedback

There is always a contact person listed for NSW government jobs. Applicants are free to ring that person and ask questions about how to apply. It's not an easy process, and the more prepared you are, the better.

If you are unsuccessful in getting a job, remember that some positions – particularly graduate roles – have hundreds of applicants. It's worth asking for feedback. Call the contact person, get feedback and see if they can provide any guidance on applying for NSW government roles in the future.
Ruth Beran is a careers service associate, assisting Joanne Glanz in the careers service at the UNSW Law School.