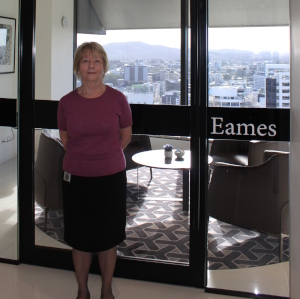 Ashurst has renamed one of its Brisbane meeting rooms in honour of a long-standing secretary who has just said farewell to the firm.
Rhonda Eames has been a secretary at Ashurst's Brisbane office since 1982, back when it was known as JWL Armstrong and had just one partner, one lawyer and one other secretary.
Last week, the Brisbane office hosted an event to celebrate Ms Eames' dedication and length of service to the firm following her decision to formally retire.
During the event, Ashurst's Brisbane office decided to rename one of its meeting rooms the 'Eames Room' – an honour usually reserved for partners and firm founders.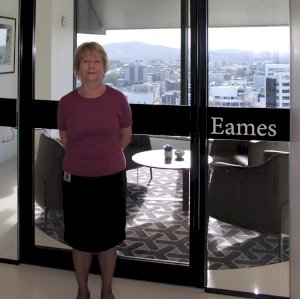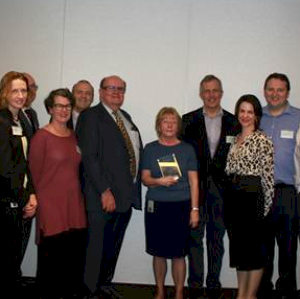 Pictured left: Rhonda Eames. Pictured right: (left to right) Caroline Ammundsen, Paul Newman, Joanna Jenkins, Damian Salsbury, Michael Fitzgerald, Rhonda Eames, David Dunn, Amanda Ludlow and Tony Denholder.