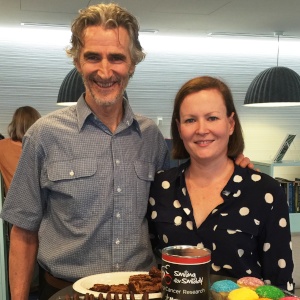 While the Olympics have wrapped up, a McCullough Robertson senior associate has taken to the pool to raise vital funds for cancer research.
Senior associate Brittany Parker has participated in the Smiling for Smiddy charity event, which saw her swim 30 kilometres, or 600 laps of a 50-metre pool.
Commencing her swim at midnight on Saturday 20 August, Ms Parker battled through the elements to complete her goal in approximately nine hours.
The challenge is close to Ms Parker's heart, dedicating the swim to her father who passed away from cancer on 21 August four years ago.
"Swimming was something that I shared with my dad. It means a lot to me to undertake this challenge in his honour," said Ms Parker.
McCullough Robertson also hosted a dress-down day and morning tea to further support the Smiling for Smiddy foundation, which was founded by Mark 'Sharky' Smoothy after losing his friend Adam Smiddy to cancer in 2006.
Mr Smoothy, who attended the morning tea, paid tribute to Ms Parker and the firm for their ongoing dedication to the foundation.
"Over the past 10 years the Smiddy community has raised more than $6 million to fund a range of potentially life-changing projects for those suffering from melanoma, prostate, ovarian and breast cancer," he noted.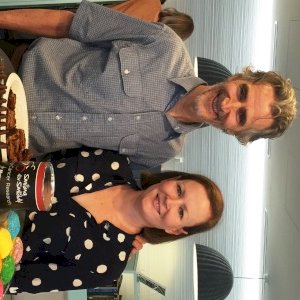 Pictured left to right: Mark 'Sharky' Smoothy and Brittany Parker.