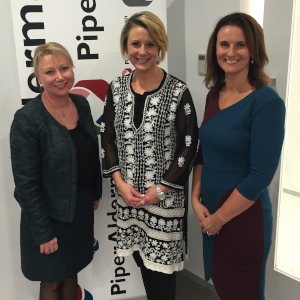 Piper Alderman has thrown its support behind a new campaign that asks Australian women to support the empowerment of women living in poverty by training them to become health leaders in their communities.
The firm recently hosted a luncheon to get behind Opportunity International Australia's new Women4Women India campaign.
The campaign aims to train women living in poverty to become community health leaders, enabling them to educate the community about simple but life-changing behaviours.
Some of this involves using sanitary napkins, giving birth in hospitals, breastfeeding, vaccinations, rehydration salts and mosquito nets, as well as access to small loans for building toilets and accessing clean water.
At the roundtable luncheon hosted by Piper Alderman, former NSW premier and an Opportunity International Australia council member, Kristina Keneally, urged women across the country to embrace Women4Women India.
"I can't imagine a more practical way to empower women's lives than to invest in Opportunity's Women4Women India campaign," she said.
"It's a simple concept. Women in Australia donate to empower a woman in India to become a community health leader. She then goes out and touches the lives of hundreds of families in her community.
"It's a direct empowerment!"
Piper Alderman noted that a donation such as $70 can buy a sewing machine or seeds to plant a vegetable garden, so women are then able to start their own business, earn a regular income and free themselves and their families from poverty.
With 98 per cent of loans repaid and then recycled year after year, Piper Alderman said this is a sustainable approach to poverty alleviation.
Piper Alderman deputy managing partner and head of real estate, Lexia Wilson, said it was a privilege to help launch the Women4Women India campaign.
"Access to basic sanitation is often taken for granted – this campaign tackles the issue head on," she said.
"It is an honour for us to be involved with Opportunity and support a charity that plays a vital role in empowering women."
Opportunity International Australia has a target set to support the training of 800 women by December 2016.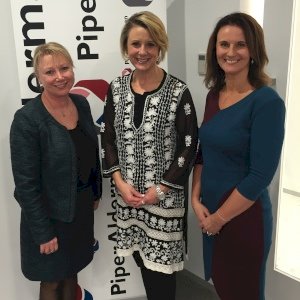 Pictured left to right: Lexia Wilson, Kristina Keneally and Claire Bibby.