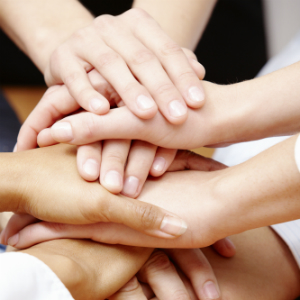 Gadens and the Westpac Group have paired up to launch a new event, which aims to improve youth mental health.
The Gadens Lawyers Network and the Westpac Group's Youth Network have successfully run a 'Social Hack' in support of Australian organisation batyr – a group that aims to engage, educate and empower young people to have positive conversations about mental health.
The event, held last month, split attendees into teams and challenged them to create unique and innovative funding solutions for batyr programs.
The winning idea was a scavenger hunt, made up of activities designed to improve mental health in order to "find the elephant". 
Gadens Lawyers Network co-chair Katherine O'Regan said the event went off without a hitch.
"The Social Hack brought together the best young minds from Gadens and the Westpac Group to brainstorm ideas using 'design thinking' techniques to improve batyr's profile in the corporate community," she said.
"It was an enormous success, with unbelievable energy and fantastically lateral thinking from all involved."
This sentiment was echoed by Gadens partner in charge of innovation and practice, John Dalzell.
"The Hackathon was the perfect example of smart young city folk really giving back to the community in the most innovative and meaningful way, and Gadens was delighted to support it," he said.
"Young people looking after the mental health of other young people and helping to de-stigmatise the term 'mental health' is a worthy and valuable initiative."