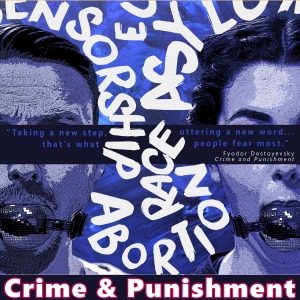 BottledSnail Productions is at it again, with an original cabaret production set to entertain audiences and raise money for the Asylum Seeker Resource Centre.
The show, Crime & Punishment: Cabaret for a Cause, is an all-singing, all-dancing conversation exploring contemporary issues of justice, civil rights and the law. 
The cast consists of eight lawyers by day, entertainers by night. They are Olivia Bramwell from Shiff and Company Lawyers, Amelia Edwards from KHQ Lawyers, Samuel Fung from Chua Tan & Associates, Chloe John from the Supreme Court of Victoria, Rani Kulkarni from the Supreme Court of Victoria, Sanela Osmanovic from Lander & Rogers, Samuel Pearce from Maurice Blackburn Lawyers and Joshua Yu from M A Legal.
The band is also made up of legal professionals – Andrew Baker from Slater and Gordon on keyboard, Kristoff Lajoie from Kabo Lawyers on bass and legal academic Bill Swannie from Victoria University on drums.
Ms Edwards is doubling up as a director, while Mr Baker is the musical director. Digital marketing consultant and committee member of BottledSnail Productions, Kate Collinson, is the producer.
In true cabaret-style, there will be a live band and a bar, food will be sold at the show.
Tickets for the seven shows between October 19 and 28 at Ding Dong Lounge in Melbourne are selling fast, with a percentage of each ticket sale going to the Asylum Seeker Resource Centre.