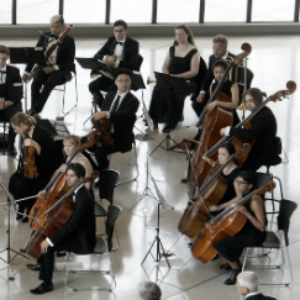 A group of lawyers have been given special leave to appear in the High Court of Australia for a performance like no other.
Dressed in their best attire and with various string, woodwind and brass instruments in hand, a 30-piece ensemble of lawyers played classic works by Haydn, Mozart, Elgar and Vaughan Williams in the great hall of the High Court of Australia (HCA).
The lawyers travelled from Sydney to Canberra for the special orchestral performance, as part of the HCA's Classics in the Court series last week.
Headlining the concert was a special performance of what is considered to be a long-forgotten Australian composition, Intermezzo. The piece was composed by Australian Frederick Septimus Kelly, a pianist and Olympic gold medallist who died on the Western Front.
More than 300 people attended the HCA concert, according to court guide manager Karina Edwards.
"The sound was remarkable in the cathedral-like space of the great hall and the professionalism and talent of the musicians was thrilling to experience.
"There were over 300 people in attendance, many of whom took the time to say how impressed they were and how much they enjoyed the concert," Ms Edwards said.
Thomas Jones, a partner from the Corrs Chambers Westgarth Sydney office, led the orchestra as its conductor.
Mr Jones, who has over two decades' experience as a professional violinist, founded the Sydney Lawyers Orchestra in 2014 with a view to "bring together like-minded musicians from across the legal profession to share their creative talents".
Since its inception, the group has put on a number of special performances. One of the orchestra's most recent concerts raised over $1,500 for Save the Children's Fiji cyclone appeal.
Last year the musical lawyers also performed in concert with the NSW Bar Choir in support of The Katrina Dawson Foundation.
The efforts of the Sydney Lawyers Orchestra are supported by Corrs.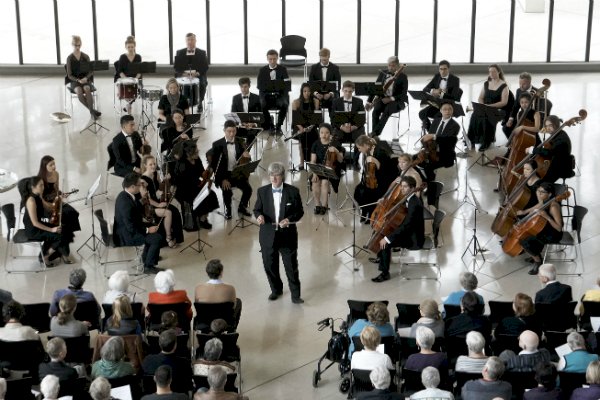 Corrs partner Thomas Jones conducted the Sydney Lawyers Orchestra performance in Canberra (photo courtesy Peter Hislop).