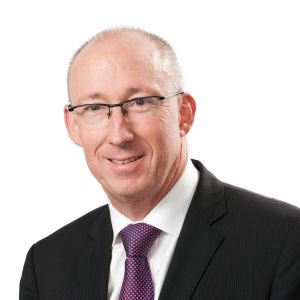 Digital disruption provides plenty of opportunities for law firms to outperform their competitors, writes Bruce Coombes.
Digital disruption is changing the legal profession in a variety of exciting ways.
A number of new products have emerged that promise to replace overly manual or human processes. These include e-discovery tools, electronic courts and document automation, to name a few.
The success of these products is likely to depend on how user-friendly they end up being, whether they can actually do what they promise to the same standard as the legacy system they're replacing, and whether they can do so without any unintended consequences.
Instead of worrying about individual products, however, it can pay to take a step back and consider the trends and attitudinal changes driving the emergence of these new products.
Below are three realities of the new digital world that lawyers will need to embrace, if they want to avoid being left behind.
1. SEO is absolutely king
Everything, everything, everything is online these days. Clients are increasingly finding legal representation by simply Googling their specific circumstances. So it's essential for your firm to come up on page one every single time.
Because the Google algorithm is increasingly intolerant of firms trying to influence it artificially, one way to organically affect searches is by regularly publishing high-quality, relevant, up-to-date content on your website. This might involve blogs or news pieces about current court cases, industry trends or legislative changes.
It can also help to be featured on other highly credible sites, such as news and other industry sites with high levels of traffic. The blogs you feature on your own site could be pitched to other sites for potential external publication.
2. Apps are on the up
Utilising mobile applications can transform the way your firm operates.
One such useful app is Evernote Scannable. It can replace traditional desktop scanners, allowing staff to scan documents from any location with just a mobile phone. The app automatically rotates the documents and makes them text-searchable as well – imagine the efficiency that could create!
Another valuable app is Chrome Remote Desktop. It lets lawyers access the desktop computer in their office as long it is turned on and connected to the internet, removing the need to upload sensitive and privileged documents to the cloud or onto USBs, and enabling lawyers to work remotely.
3. Flexibility and customer-centricity is the new norm
Customers are becoming far less accepting of rigid processes when dealing with businesses, and legal firms are no exception to this. Meeting this growing need is a matter of creating as much flexibility as possible for your clients when engaging with your firm.
One option could be as simple as replacing face-to-face meetings with Skype calls. Another could be to create online client portals, so clients can access all of their legal documents and other information from the one place, regardless of where they are.
Finally, you might even consider offering a range of payment options, allowing clients to choose whether they would like to pay in one lump sum or in monthly instalments, as can be done using professional fee funding.
The point is that it's all about the customer. And a happy customer means a happy firm!
Bruce Coombes is the founder of QuickFee.