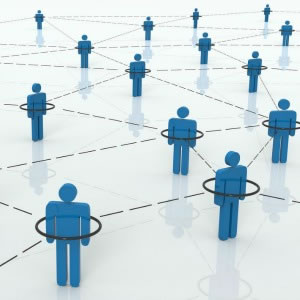 Victoria and South Australia are so far the only two Australian states to introduce specific legislation to make it a criminal offence to commit acts of 'revenge porn', writes Joshua Dale.
However, other states as well as the Commonwealth are looking at doing the same as the issue continues to gain prominence in the community.
Revenge porn is characterised as the malicious sharing of private and intimate photographs, videos and other materials without consent and the distribution of which is designed to inflict embarrassment and worse on the victim.
Most notably the very concept of 'revenge porn' is inextricably linked with the internet and mobile devices and applications that has made the act of sharing such materials not only easy, but has also exponentially expanded the possible audience of such images.
Hence, the capacity of revenge porn to cause significant hurt is enormous. Not surprisingly, governments are now moving to act to provide criminal sanctions to address victim impacts, with Victoria and SA already introducing such laws, and New South Wales and Western Australia flagging that they are intending to do the same.
NSW has explicitly flagged that it will "seek to criminalise the creation and distribution of sexually explicit images without consent", with Attorney-General Gabrielle Upton announcing that while legislation is yet to be drawn up and penalties are yet to be decided, it is likely the proposed new laws will involve a jail term. 
In parallel to the moves to introduce criminal sanctions, it is clear that other areas of the law are also moving to address the impacts of the newly emerged issue on which the community is seeking action.
Criminal sanctions are one part of the response to revenge porn and it is clear that the civil jurisdiction also has a key role to play in delivering redress for complainants, particularly in the workplace context where injury is suffered.
The fact that Victoria and SA have already enacted criminal sanctions, and the flagging of the same by NSW and WA and the likely introduction of similar laws at a national level, will place significant pressure on employers to ensure that they are providing employees a safe and harassment-free workplace.
Clearly, having private sexual material shared publicly is humiliating, embarrassing. and a significant breach of trust. However, for employers, there is the added implication that they are vicariously liable for the actions of their employees in undertaking their employment.
For example, if an incident of revenge porn occurred in a workplace setting and injury is suffered, the employer would potentially be exposed to a claim under workers' compensation provisions.
This claim, if successful, could result in damages paid for any psychological injury suffered. Compensation can include economic loss, medical expenses and lump sum compensation in the NSW workers' compensation jurisdiction.
In the workplace context, the potential for employers to be exposed to civil liability is a real threat as well, impacting sub-contracting arrangements and companies that operate subsidiaries in different jurisdictions.
As new laws are introduced, we believe that lawyers advising employers and workplace managers need to start to come to grips with the real prospect of workers' compensation and other civil claims in respect of incidents of revenge porn.
This preparation should include the development of effective policies and procedures in respect of workplace conduct that establishes standards of acceptable behaviour.
These policies need to identify that such incidents of revenge porn are now likely to become criminal acts and as such are unacceptable in any safe workplace.
While pressing criminal charges may help victims achieve a sense of justice, it may also be possible for victims to seek justice in the civil realm and receive compensation for their embarrassment, anxiety and distress
Civil law options available include seeking an injunction to stop further publication of images or other embarrassing materials recognising that a 'breach of confidence' has occurred in which:
The information was of a confidential nature;
The information was communicated or obtained in circumstances importing an obligation of confidence; and
There was unauthorized use of the information.
The consequences of such actions are already a matter of record.
In at least one case of revenge porn, more than $30,000 in damages was paid as a result of the significant embarrassment, anxiety and distress suffered by the complainant as a result of the defendant sharing the images.
The implications of revenge porn as a workplace issue are abundantly clear, and employment lawyers and their clients need to ensure that they are taking the necessary steps to ensure they are addressing this fast- emerging legal issue.
Joshua Dale is an associate at Carroll & O'Dea Lawyers