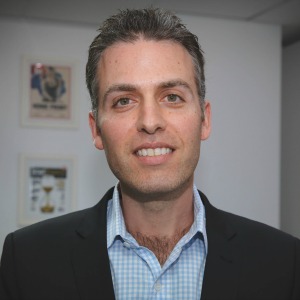 For all small businesses, managing cash flow is crucial. In the legal space, we continually find that cash flow is the critical measure that influences SME law firms' ability to generate revenue and growth, writes Anthony Hersch.
What legal firms are less aware of is how disbursement funding can play a vital role in boosting the organisation's operations, sustainability and earning potential.
What is disbursement funding?
Disbursement funding is the provision of finance for third-party costs (disbursements) that form part of any litigation.
This includes the funding of medico-legal reports, radiology reports, court appearance and filing fees, barristers' fees and all other expert reports/expert witness fees.
Disbursement funding is designed to assist SME law firms, personal injury law firms, commercial litigation firms, family law firms and all other firms that seek growth without cash flow implications.
The reason this financial product is powerful is that it allows the law firm to defer the payment of third-party costs (disbursements) until settlement (or for up to 30 months, whichever comes first). This enables an immediate cash flow benefit and facilitates growth by allowing law firms to redeploy their capital to focus on significantly increasing their number of cases.
JustKapital has a standardised, simple and transparent fee structure, with no hidden costs or complex calculations leading up to settlement, as the price is known up front.
Disbursement funding is a well-established and powerful financial solution that's widely adopted in Australia, the UK and the USA. While the upside of this funding is clear, it often isn't straightforward to obtain due to the legal industry often being unfamiliar with the term.
Knowing what to search for is the first step to breaking the barrier to funding more cases
A core reason that disbursement funding is currently underutilised is due to the array of terms used to describe the funding solution.
The most common term used to search for disbursement funding is 'litigation funding'. Other terms used include: outlays funding solutions, claims funding, legal funding, legal financing, third-party funding, litigation loans, litigation funding solutions, loan-based funding and disbursement loans.
To clarify, litigation funding is where a third-party funder provides the financial resources to enable sizeable shareholder class actions or corporate litigations to commence. Most often, covering disbursements will be included as a component of a litigation funding process.
In comparison, disbursement funding is a standalone funding solution that's geared to support SME law firms. The effect of the financial solution is significant: disbursement funding removes the immediate barrier to business growth by delivering access to capital, and therefore equates to new revenue streams.
Disbursement funding facilitates growth without cash flow implications
The net benefit of disbursement funding for SME law firms is significant. It removes any cash flow impediments to fund disbursements, enables cases to move forward quickly and, importantly, increases the opportunity to take on more cases.
Overall, it provides more cash flow flexibility and facilitates growth.
We encourage SME law firms to take advantage of this smart alternative.
Anthony Hersch is the general manager of disbursement funding at JustKapital Litigation Partners.