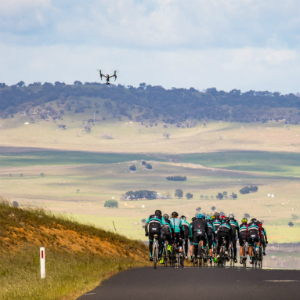 A partner from Baker & McKenzie has completed a 730-kilometre, six-day bike ride from Mittagong to Mount Kosciuszko.
Sydney-based David Jones recently completed The Captain's Ride. In addition to the 730-kilometre bike ride over six days, Mr Jones had to undertake 11,000 metres of climbing – all for the Steve Waugh Foundation, an organisation that aims to raise awareness of young adults and children with rare diseases.
The journey from Mittagong to Mount Kosciuszko was not short of "great elements", Mr Jones said. Among those who joined him on the trip were Daley Thompson, Matthew Hayden, Mark Bickley, Adam Goodes, Anna Meares, Michael Milton, Ryan O'Keefe, John MacLean, Danny Frawley, Rory Steyn (former chief of security to Nelson Mandela) and, of course, Steve Waugh.
According to Mr Jones, the "VIP riders" shared their stories about resilience and leadership on the nights of the ride. The riders were also able to watch videos of some of the children and families that the foundation supports.
"While the ride itself is a great story, it's also a reminder of the things we should do in the legal profession to ensure we maintain perspective," Mr Jones said on his return home.
"There's nothing like a 12-year-old girl, who can't move anything except her eyes (which she uses to write on a machine the foundation bought for her that tracks eye movement) and relies on a cough-assist machine to stay alive, writing 'I live with my mum and dad and two brothers, and I love my life', to give you that perspective in spades."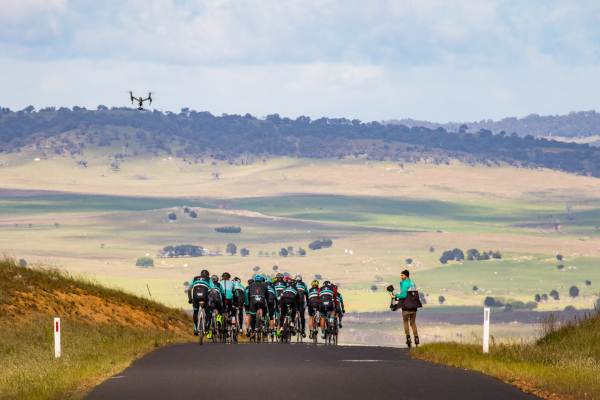 Image: The Captain's Ride David Jones was involved in.