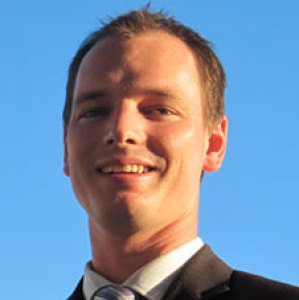 In the years I have practised in family law, I have become convinced of the many benefits of private mediation in resolving property and parenting disputes and enabling couples who have separated to come to a fair and balanced agreement about their future arrangements, writes Tim Couch.
I would even go so far as to say that, except for the one or two cases I may get each year where the client walks into my office and says: "We've separated, we've agreed on the settlement and the kids, can you do the paperwork," private mediation should be the first port of call when a relationship has ended and there is a need for a property settlement and formal parenting arrangements.
In my opinion, any family lawyer who genuinely wants to help their clients will encourage them to pursue this course, rather than to make a beeline for court.
As anyone who practises in family law will be aware, most family law registries are presently experiencing unprecedented delays in determining cases. This is in part a result of an increased number of litigants and an insufficient number of judges. Our judges work tirelessly to resolve family law disputes as fairly and as efficiently as they can. But there are only so many hours in the day.
Because the system is overloaded with cases, many litigants experience delays of up to 18 months or even longer before their case is determined at a final hearing. This is becoming the norm in a number of registries. The longer the delay, the longer the uncertainty endured by the client. Private mediation provides a potential shortcut through this uncertainty.
A second advantage of private mediation is that it gives the client more control over the process. In the Family Law Courts, the judge controls and manages the court process from start to finish. The court determines who will hear the case, and when.
By contrast, a private mediator can be chosen by the client, their former partner and their respective solicitors. There is no shortage of highly experienced and approachable barristers and lawyers who offer mediation services.
A third advantage of private mediation is its cost-effectiveness. Litigating a family law dispute is rarely a cheap exercise. There is almost always a mountain of legal work involved in getting a case into court and presenting it in the best possible way in the hope of achieving a sound outcome. Not to mention regular court appearances.
This usually takes hours and hours of effort and preparation on the part of the solicitor, resulting in significant legal fees. By the time of the final hearing, the legal bill can amount to tens of thousands of dollars, and possibly more. A successful mediation, on the other hand, will only cost a tiny fraction of this amount, and if successful, could achieve the same or a similar result.
Finally, a failed mediation is rarely a waste of time. Even if it has not succeeded in resolving the dispute in its entirety, the matters that were in dispute at the start of the mediation have usually narrowed dramatically. Often with some further reflection and legal advice after the mediation, it may be possible to reach an agreement on any unresolved points without having to commence court proceedings.
If that's not possible, the matters left for the court to determine have often been sharply reduced. In turn, less court time should be required to determine the case - maybe two days instead of five or six or more. This can often mean that the court can find the time to determine the case much sooner. And the chances of settling the case before a final hearing have likely increased as well.
In my experience, when couples opt to take their dispute to the Family Law Courts, they do not necessarily believe that this course of action will produce the best possible result.
Rather, warring couples can be motivated by anger and the desire to make their ex-partner suffer. It's only human nature to long for vengeance in circumstances where a relationship sours and we feel rejected, slighted, humiliated or betrayed. It's a natural response.
Sometimes the desire to keep fighting is not even motivated by concerns over unfair apportionment of money or property or time with children. Instead it can be based on an entirely emotional impulse that can border on obsession – for example, a client may be convinced that their ex had an extramarital affair and is determined somehow to "make them pay".
Such impulses may be understandable, but they definitely work against the client's best interests. I do my utmost to make clients whose anger has eclipsed their reason understand that no court is ever going to give them everything they want, while leaving their ex with nothing.
A court will always try to make decisions that are as fair to all parties as possible, so what the client is really facing is a choice between two types of compromise – the first reached voluntarily, relatively quickly and relatively cheaply, with both parties having input into the details of the arrangements; the second being a court-imposed compromise in which all the details have been determined by a judge at much greater expense and after a much longer delay. And quite often, neither party is entirely happy with the outcome.
As I see it, clients wanting to fight their ex and make them suffer is not the only obstacle to private mediation. The other obstacle can often be the approach adopted by the lawyers they retain. Hand on heart, I have to say that there are lawyers who will not even bother to try to steer their clients towards compromise, preferring to sit back and allow the flames of hostility to burn in the knowledge that a protracted legal battle will generate far more in legal fees.
Some practitioners are notorious for letting a family law matter unnecessarily drag on for months and sometimes years before finally giving strong advice to their client on the steps of the court on the day of the final hearing to settle. It is hard to think of a reason for such an approach other than the desire to drive up the legal bill.
Yes, it's true that if you encourage your client to attend private mediation and that mediation is successful, you will earn much less in professional costs than you would from a protracted court battle.
But ask yourself, why did you become a lawyer? Was it altruism, so that you could use your legal skills to help people in the most efficient and effective way possible? Or was it greed, so that you could extract every possible last cent from the general public, individually and collectively?
I appreciate that private mediation will not be suitable in all family law cases, and for a variety of reasons. However, I think it is a fair statement to say that private mediation will be suitable in the vast majority of family law cases.
Family lawyers are unlikely to ever run out of work. Business will always be steady, if not busy. As long as the sun continues to come up in the morning, couples will separate, and will need help to disentangle their lives from one another.
Tim Couch is a lawyer in the family law team at Stacks Law Firm.